---
Walking with the dog on rainy or snowy days is easier and more fun, if you play with it at home first, if you go to a closed park and the animal wears a raincoat and reflective collar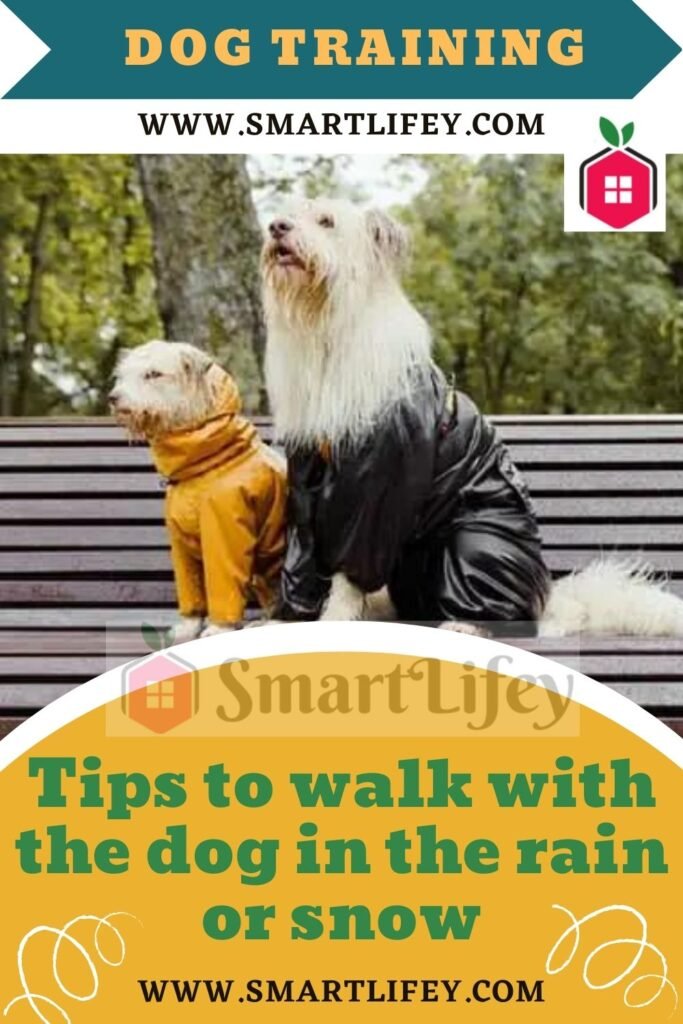 Despite bad weather and rain or snow, the dog needs to go for a walk and relieve itself. But how to organize dog walks when it rains or snows? This article offers seven tricks for walking the dog in the rain and even on snowy days : double the games indoors , go straight to the dog park, equip yourself with dog raincoats , wear reflective collars, arrive home tired and ready to go. a relaxing bath or enjoy a good nap .
---
1. Games for dogs inside the house
Dogs need to exercise and stimulate their mind. But, how to organize when it rains outside? Fortunately, there are games for dogs without leaving the house . There are even home games to stimulate the dog's mind that help the animal have fun and at the same time expend energy at home before going out to relieve itself; fun and thought-provoking ways to cut down on your walk time when it's raining outside.
Also, remember to choose a good bed for the dog in winter and even build it so that it is more padded and warmer. At home, in addition, the dog should have a quiet place and, better still, near a safe radiator or heat source.
2. Dog walks in the rain or snow, to the dog park!
Dogs need to run and expend energy. But how do you maximize your walk time when it's raining a lot outside? Urban dog parks offer a good solution, since they allow you to quickly find a place to release your dog.
3. Dogs in the rain and snow: equipped!
Raincoats, plastic boots, waterproof hats and even canine umbrellas are part of the clothing designed to protect the dog from water.
The raincoat or the layer of water is inexpensive, since there are them from about 10 euros. But it is also possible to make a homemade one. This garment is widely used by dogs that live in rainy countries, such as Scotland. And it has a double advantage: it protects you from humidity while it protects you from the wind.
There are also umbrellas, boots and even protectors for the canine bike trailers . All allow you to enjoy the water with your four-legged friend, without getting too wet. In addition, our umbrella is also useful to protect the dog from the downpour. Carrying a large one makes it easier for both (human and dog) to be covered in case of need.
4. Safe exercise for dogs in winter
The snow is a huge playground for dogs . Snow is very exciting for them because the flakes transform the whole environment, turning it into a different setting, a huge new canine playground, all to discover.
These animals need their walks and also exercise. However, during the worst days of winter, especially when it rains or snows, it is best to advance your walks before dark . And if this is not possible, it is advisable to use a leash and luminous or reflective dog collars , to locate it without problems in the dark and thus avoid unpleasant – and dangerous – losses.
5. Doggy walks in winter: watch out for antifreeze
Antifreeze is a danger to dogs. This product, so used to protect car engines from the cold, frequently falls to the ground. The problem? Antifreeze liquid is very toxic to these animals. A little bit of antifreeze on the paws can be life threatening from poisoning to the dog if it sucks on the paws.
6. Dogs in the rain or snow: tire it out before you get home
Dogs that walk in the rain will need a good drying session when entering the house. And if they have been stained excessively, they will also have to go through a warm dog bath .
Exercise is the best way to reduce the stress that this process entails for many animals. The advice? Concentrate ball toss games and other physical activities by the end of the outing. In this way you will arrive home calm, tired and wanting a comforting bath.
7. After the dog walk in winter: baths and bed
After walks, remove any remaining moisture or ice from the dog's body and legs. So you must be careful between the fingers, because in that area the wounds are frequent.
In addition, it is necessary to offer him a bed in a warm area of the house, away from drafts and humidity and with blankets so that he can rest calmly and peacefully.
Another important tip? Do not bathe the dog more than necessary in winter. Unless you made the croquette in a quagmire of ice and water! If you have to bathe your dog, be sure to use hot water and dry it well before finishing to avoid a cold.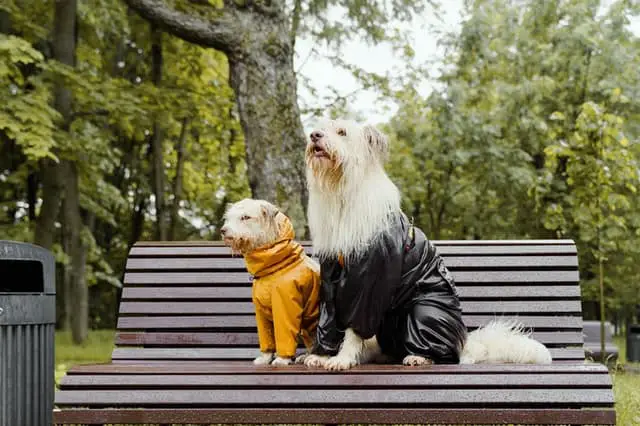 ---