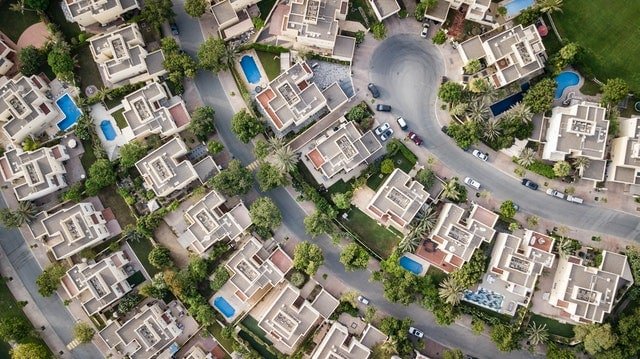 Will property prices drop in 2021? Will the housing stock grow or stagnate? Today we will try to answer these questions and many more in this article where we will explain the trends of the real estate market in 2021 and everything that will take place this year .
The effects of the coronavirus on renting and buying homes
The pandemic is well known and the effects that the coronavirus has had on our lives, both in the way we work and interact and, of course, when buying and renting a house or home.
And it is that the coronavirus has changed everything, proof of this is that 2020 has meant a change of cycle after the real estate sector has said goodbye to more than 6 years of increases and bonanza .
And it is that the season of fat cows was running out and the pandemic was the last nail in a coffin (the market) that was showing signs of recovery.
However, in February 2020 the coronavirus arrived and changed everything. So much so that we began to suffer the effects of Covid-19 in the rental market .
One of them was the increase in the supply of commercial premises in city centers .
All this caused in large part by the abandonment of many tenants who could not afford to pay the rent of their businesses due to having to suffer confinement and a brutal drop in clientele.
And it is that the coronavirus has hit the real estate sector and other businesses that depend on physical premises and social treatment such as restaurants and cafes.
Trends in the real estate market in 2021
Once we know in summary how the past year has been, it is time to look to the future and try to analyze what is going to happen by echoing information from experts.
Therefore, we are going to name the big 6 events or trends that will happen this year.
The economic situation will recover, but not so quickly
According to different studies, due to the high supply of homes, the real estate market of 2021 will not favor the owners to a great extent.
The third wave is hitting pretty hard across USA and the predictions for the effects of mass vaccination seem likely to last beyond the summer.
In other words, we may not see growth and a positive market outcome until at least the end of the third quarter and the beginning of the fourth .
Moreover, many experts cannot agree and predict that the recovery may last until 2022.
The spring and summer campaigns will be key to determining this trend and seeing how users move.
Thus, we can see how the owners respond to tourist apartments and if the economic effects of the pandemic will continue this year.
Home prices will stabilize
To understand this trend, another factor must be taken into account, a possible drop in house prices of between 0.5 and 2.5 percent between the months of October 2020 to July 2021.
But beware, this decline will revitalize the market and rise again . Of course, this rise will be small and a price increase is not expected, rather a stabilization of the market.
While it is true that the market suffered last year, there were peaks of hope and some bullish moments.
Above all, as far as new works are concerned, especially in the last months of July and August. And it is that you have to differentiate between the price of new construction and second-hand housing .
The market is positive for new houses and flats, but not so much for second-hand ones, where a small drop is estimated that is between 0.05 percent and 1.6%, approximately.
This is reflected in the average price per square meter. For example, the appraiser calculates that the price per square meter will continue to fall . In 2019 the average price was $1,653 square meter while in 2020 it fell to $1,563 square meter.
Technological and digital transformation
Technology has reached the real estate market. More and more agencies and owners turn to online services to help them when selling a house. From the well-known technique of virtual home staging or virtual staging .
If you want to know how this technique works, we recommend this article where they explain how a virtual staging of a property works .
And is that using a "virtual" agent can help you better sell a house. In summary, this technique works like this:
"It consists of giving a house a facelift and doing it virtually. The idea is to reconvert a property by making a small investment and few reforms, in this way, personalization and differentiation from other floors is achieved, which increases the possibility of selling or renting it through a computer system that recreates the house ".
This technology will not be the only one affecting the real estate sector. Digital technology also makes home and property purchases easier . It is possible that you will begin to see more and more purchases or rentals with cybercurrencies.
In addition, many transactions at home are already beginning to use electronic signature applications and online notary actions to streamline different bureaucratic processes.
In this sense, notaries and real estate agencies have to put their batteries to speed up these processes.
And not only that, technology also reaches construction. House robots are no longer an invention of the cinema and are beginning to be a reality. In Asian countries like China or Japan they already use this type of device that will begin to be seen more and more in our country.
Sustainability and ecology
Homes will increasingly pollute less and will be more energy efficient speaking. This is due to the rules and laws imposed by USA in which new construction builders are obliged to incorporate sustainable materials in a percentage.
Not only that, there is also the obligation to allocate certain square meters of green area. If to all this is added the controls and projects that intend to make zero carbon buildings to comply with American standards, there is nothing left but to affirm that the future is green.
More open and flexible premises and spaces
One of the changes that caught our attention last year was the increase in space and commercial premises in city centers . Premises occupied by big brands began to empty in many places due to the lack of people and customers.
In this sense, one of the trends in the real estate market in 2021 establishes that offices and premises in 2021 will be more open and flexible.
Although it is true that the market for premises and offices suffered a bit despite "teleworking", people still need to go to the office. But to respect the distances and the needs of each user, workers demand flexibility and more open and adaptable offices .
For this, the owners and proprietors should think about dividing their premises or take advantage of it with lighting and division techniques to make better use of the spaces.
The need to have flexible and living offices makes many companies opt for these workspaces that foster creativity and the work environment .
Rent with option to buy
Payment facilities and the search for systems that facilitate buying or renting will increase this year. In this sense, there is a very interesting option that is the rent with option to buy that some sellers offer .
In fact, if you want to buy something, but still can't afford it, it is a very interesting option .
It is an agreement between both parties (tenant and owner) who agree to rent the house or property for a variable amount of time (it can be from 6 to 12 months to several years) before becoming the owner.
The positive side of this rent-to-own system is that it allows you to avoid the initial payment of a mortgage payment and you can enter directly to live in the house .
In addition, the rent is intended to pay for the home, in part or in full. And of course, you don't have to mortgage yourself up front. You have time to think about it.
Undoubtedly, this system will be increasingly common since it allows access to a home and pay for it later.
And with the rent with option to buy we finish this article on trends in the real estate market in 2021 .