---
Vegan biscuits for dogs? You can create them in your own kitchen with some ingredients and the right materials. Let's find out, together, these tasty and healthy snacks to trust.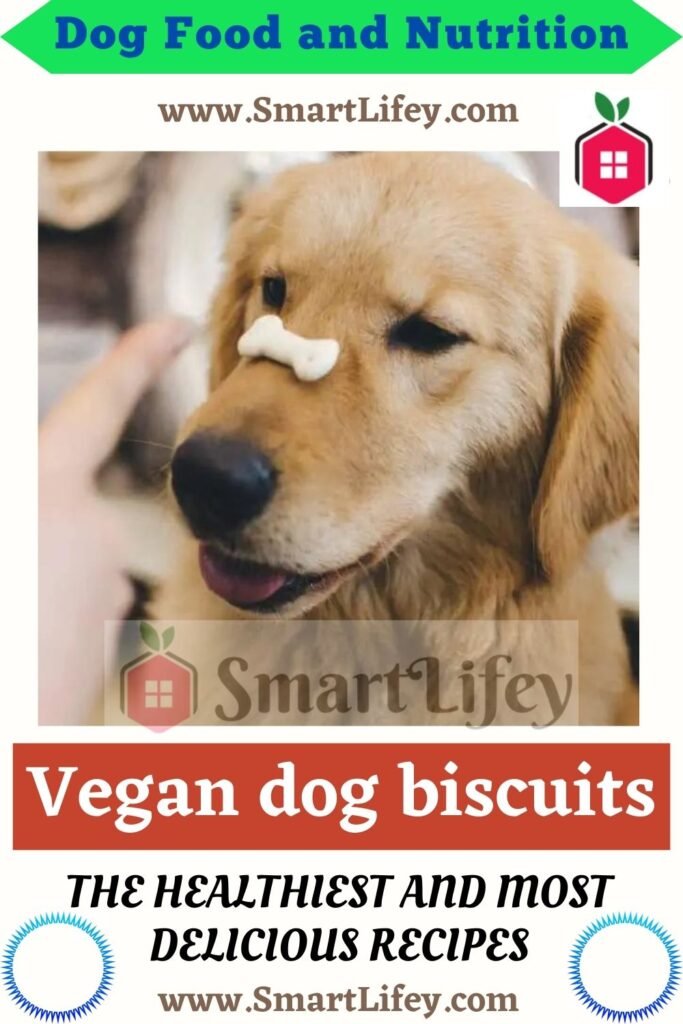 The dear four-legged friend is crazy for sweets and all types of snacks and morsels that we offer when we want to reward them for its behaviour or when we want to pamper them a little more. Dog always knows how to get its master to give them some delicious cookies and be happy. But it is not always good to abuse industrial products for the furry, however controlled they can be. Let's see how to prepare the perfect vegan biscuits for the dog .
---
Vegan biscuits for dogs: easy and delicious recipes
Compared to the products on the market, choosing to prepare delicious and healthy homemade cookies for your furry friend can make the difference. Here are some easy recipes for vegan cookies, cheap and delicious for the palate of your greedy dog.
How often does it happen to trusty owners to find dog biscuits with skyrocketing prices or products whose ingredients list is difficult to read at the supermarket or in stores.
If you can find time to cook in the company of your four-legged friend, you can prepare excellent and very healthy vegan biscuits, with the certainty of 100% pleasure for your furry dog.
Here, then, that you can make delicious cookies for him with simplicity and creativity , perfect for any occasion and without the fear of damaging his delicate health.
Apple and carrot biscuits
Ingrediants
1 grated apple
1 grated carrot
150 grams of spelled flour
50 grams of puffed rice
1 tablespoon of extra virgin olive oil
1 teaspoon of water
Preparation
Prepare a bowl in which to put the well grated apple and carrot, adding the flour and rice. Then, add the tablespoon of oil and start kneading with your hands and, if necessary, pour a little water.
You have to work the dough obtained for a few minutes and then spread it on a baking paper, with the help of a rolling pin.
We can choose to make vegan cookies with a bone- shaped mould or other patterns, otherwise the classic squares are fine.
In the meantime, it is necessary to preheat the oven and bake at 180 ° for 45 minutes. Once they are ready, they are left to cool and rest themselves in the oven until the following day.
These vegan biscuits for dogs are healthy and delicious, very useful for greater hygiene of its teeth .
---
The recipe for biscuits for: a second version
One thing is certain: in the kitchen you can always experiment and change classic recipes which, after a while, can be boring. The recipe for apple and carrot biscuits may undergo some changes. Let's see together how to vary the preparation of these top biscuits.
The dog friend is always at the forefront of the kitchen when it comes to tasting a new dish or when he is attracted to a saucer full of fragrant biscuits.
You can surprise dog by cooking with few and healthy ingredients, mixing them with others that are perfect for his well-being and to give him the satisfaction he deserves.
Let's see how to prepare vegan apple and carrot cookies, in a different version .
Ingrediants
1 grated apple (or cut into small pieces)
1 grated carrot (or cut into small pieces)
50 grams of sugar-free muesli
150 grams of wholemeal spelled flour
2 tablespoons of coconut flour
1 tablespoon of oil
water
Preparation
Let's start mixing all the ingredients in a bowl, also combining the liquid ingredients. Once our homogeneous mixture is obtained, it is important to work it well (with a little patience).
For this reason, we reverse the mixture on baking paper and cover with a second sheet. At this point, roll out the dough with the help of a rolling pin and, once it is well rolled out, cut out small squares or use molds of your choice.
As always, preheat the oven and bake at 180 degrees for 45 minutes. Wait until they are golden and cooked, so as to take them out and let them cool for a few hours. Dog will be greedy for these energetic and tasty super biscuits .
---