---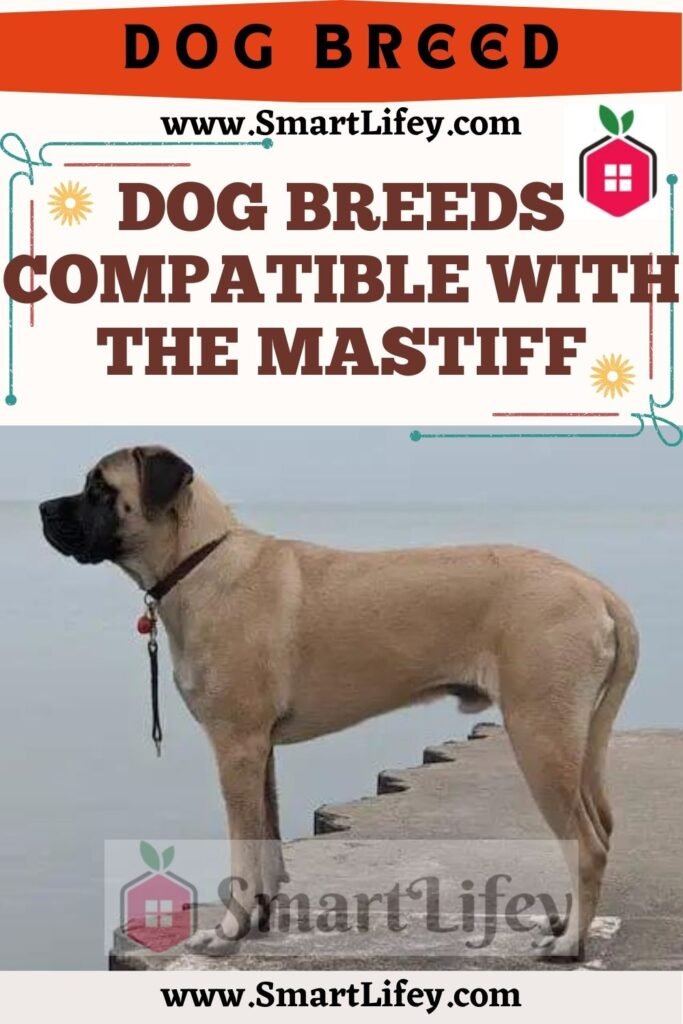 Dog breeds compatible with the Mastiff: let's see what characteristics and qualities to be best four-legged friends.
If you want to give your four-legged friend some company, in this article you will find all the information on dog breeds compatible with the Mastiff.
To do this, it is good to know as much information as possible about the breed and about what can be the best candidates for sharing space and time.
So let's find out the characteristics, lifestyle and predispositions of all the breeds compatible with the Mastiff.
---
Dog breeds compatible with the Mastiff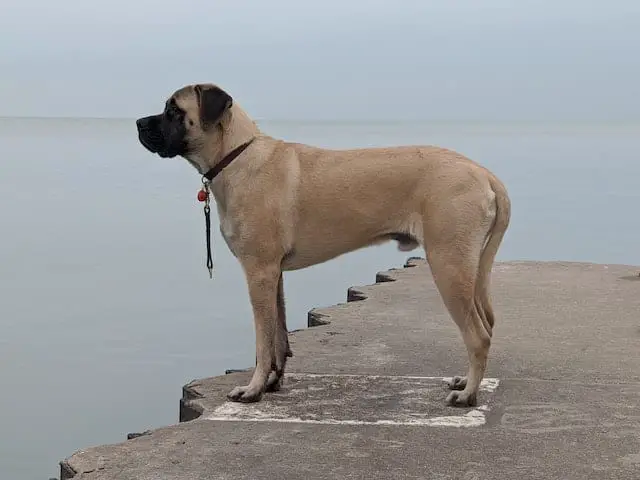 We can list many qualities of the Mastiff, despite its size, it is a dog, affectionate, loyal, reliable, docile, tender and also very protective.
It is a born guardian, so it is wary of strangers and suspicious of abnormal situations.
It is ideal for an active master, but not too much, as sometimes it turns out to be a lazy dog. To train them you need an expert person with a pulse but without exaggeration.
The Mastiff is also able to share their spaces with other dogs, if it is provided with good socialization since it was a puppy.
Furthermore, it does not like solitude so much that leaving them alone for a long time makes them even more shy.
Let's see, therefore, which are the dog breeds compatible with the Mastiff.
Here is a list of the main breeds compatible with the Mastiff:
Saint Bernard;
German Shepherd;
Shepherd of Beauce;
Gonczy polski;
Brie sheepdog.
Let's find out which characteristics make these breeds suitable to be compatible with the Mastiff.
St. Bernard
The San Bernardo is one of the breeds compatible with the Mastiff due to its peaceful nature and predisposition to sharing.
The San Bernardo is a dog of Swiss origin, intended for guarding and defense, extremely docile and easy to train.
Today it is considered the Swiss national dog but its use is more in guarding.
Bonds with all family members including animals and is tolerant and patient with children.
In the past, it was used to accompany travelers and to find those lost in the snow and fog.
The Saint Bernard is a dog with a height that varies between 70 and 90 cm and a weight that fluctuates around 90/100 kg.
German Shepherd
The German Shepherd would give his own life to save that of his human family.
The German Shepherd is considered the quintessential guard dog but at the same time it is tremendously sweet, it has made itself loved by all for its characteristics and excellent qualities.
For these characteristics, it can easily be included among the dog breeds compatible with the Mastiff.
This dog has no equal as a companion, guard, defense and shepherd dog.
The German Shepherd is a medium-large sized dog, with a height ranging between 62 and 68 cm and a weight ranging from 30 to 45 kg.
Shepherd of Beauce
The Beauce Shepherd is currently used as a guard dog, search and rescue, but was born as a guide dog for flocks.
It is balanced, sensitive, intelligent, adaptable, predisposed to training even if it is necessary to establish a relationship of trust.
The Beauce Shepherd Dog adores children, which is why it is often used in Pet Therapy as well.
It is a very sociable, cheerful, active, affectionate and docile dog, but with a strong territorial instinct.
However, it is wary of strangers even though it makes them an excellent guardian (their trust must be earned).
This is a large and massive breed dog measuring around 62-70cm and weighing around 40kg.
Gonczy Polski
The Gonczy Polski is a sweet dog, with a balanced, courageous, intelligent character and with a good adaptability.
The Gonczy polski is also known as the Polish hunting dog, which is a breed of scent hound originally from Poland.
It is an easy breed to train, although like all hunting dogs they are a bit stubborn.
Also, it is quite wary of strangers and needs more time to let go.
With children, on the other hand, he proves to be an ideal playmate, as it loves to play and let off all their energy.
It is very attached to their owner and would never leave them. It prefers to live outdoors, it loves walking and running.
The Gonczy polski is a medium-sized dog with a massive, strong and muscular build, measuring 55 to 59 cm and weighing around 30 kg.
Brie sheepdog
The Brie Sheepdog was born as a valid conductor of flocks, today it is considered a good guard, search and rescue dog.
The Brie sheepdog is a very cheerful and active dog, it loves the family, it is affectionate and docile with them, but it is characterized by a strong will.
It is endowed with a courageous disposition, promptness and a good ability to face various problems.
Very often, it is also employed in Pet Therapy as it loves being with children.
The Brie Sheepdog is medium to large in size, rather massive but not large, measuring about 62-68 cm and weighing about 38.5 kg.
---