---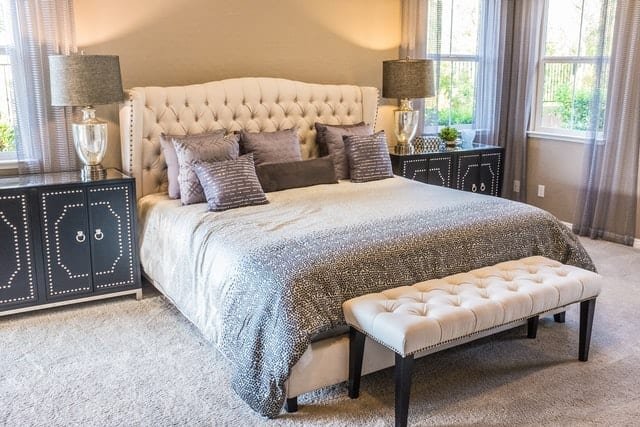 The guide for single and double mattress sizes
Are you buying a new mattress for your bed base and you are not sure about the measurements? Are you renovating a bedroom and would you like to change the bed base and mattress by trying different sizes? With this guide we will see together what are the standard sizes for mattresses and single and double beds, from a square and a half, extra large and we will also see the ideal height for how high a mattress must be. Let's give the numbers!
---
Single mattress measures
The single mattress is the classic mattress for one person, also designed for those with little space! On the market, the standard size of the single mattress is 80 cm (width) x 190 cm (length) even if, given the heights of the new generation (certainly not the height of the undersigned), now also the length of 200 cm it is no longer obsolete but is considered a normal size.
Another measure considered for the single mattress is that of 90cm width: 10 cm larger than the standard one, it is often requested by those who love to have a little more space to sleep without being afraid of falling ruinously to the floor due to the limited space or therefore often. even by mothers who want to fall asleep with their little one in his bed.
---
Mattress measures from one and a half square
A compromise solution is the size of a one  and a half mattress, equal to 120 × 190 cm, the intermediate mattress between the single and the double. Much in vogue nowadays, it is bought especially for children in adolescence to invite the friend to sleep or even the girlfriend / boyfriend. Designed to sleep in two, it is also an excellent solution to optimize space and to reduce the size of the bed!
---
French double mattress measures
Known a lot, it seems trivial to say, this mattress size is not widely used. It is a small double mattress, measuring 140 × 190 cm. It is a double mattress 20 cm shorter than the standard one, it is recommended only for those with little space and not for the necessary comfort. It is difficult for two to sleep comfortably and, moreover, it costs as much as a normal double.
---
Classic double mattress sizes
Immortal, present from generation to generation, it is always him, our beloved double bed measuring 160 × 190 cm, the classic mattress for the couple who never sets. Everything revolves around this measure: sheets, nets, mattress covers, bed covers, blankets. You can always find it, ready for delivery and adaptable to any bed! It sleeps comfortably in 2 but also in 3/4 if the third and fourth are little pests called children who want to sleep with mom and dad in the bed.
---
King size mattress measures
As the word says, "the king of mattresses", is the absolute and undisputed ruler in the whole bedroom, hard to miss with its imposing and important measures of 180 × 190 cm. What is certain is that you need to have a lot, a lot of space and have an immeasurable desire to slouch abundantly in bed, not being afraid to invade the space of others. It is a measure that is gaining traction in America, especially in the homes of those who have space to sell and experience the bed as their main refuge.
---
Special extra-measure mattress measures
There are also extra and non-standard sizes, especially in length: 205/210/220 cm… Who are these special mattress sizes dedicated to? For very tall people they often say they risk staying uncomfortable on mattresses that are too short in length.
They are not easily found on the market and because they require tailor-made processing. Difficult to find?
---
The right height of a mattress?
There is no right and universal height for a mattress. However, it can be said that in order to adequately support the body weight, a good memory foam mattress must be at least 18 cm high and a good spring mattress must be at least 20 cm high. Especially for the springs, the height is more important, the too low spring mattresses cannot guarantee a duration equivalent to that of mattresses of more suitable height. In fact, the springs must be high enough to be able to lower with the weight and pressure of our body and be able to return to the natural position. If they don't have enough space, they risk being deformed, limiting comfort.
---
Choosing the best size for your mattress?
We hope to have given you a complete overview with our guide on the sizes you can find on the market to choose your mattress but if you are still undecided or have doubts,  you can come directly to our stores to get advice and try the various mattress sizes!
---