---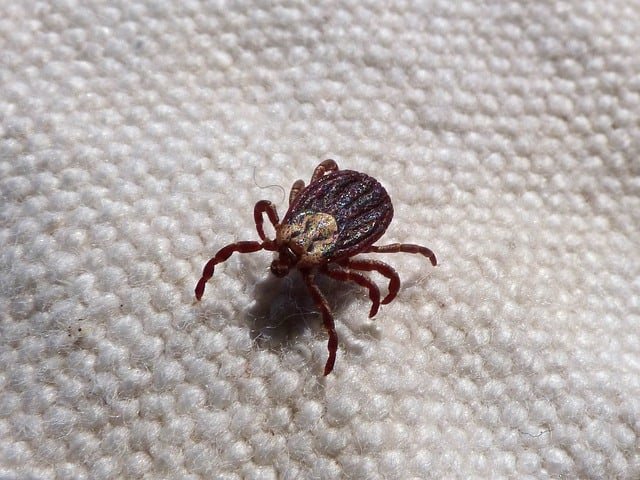 What are mites? How do they settle into the mattress? What disturbances do they produce on health? What are the remedies to eliminate them from our mattress?
The quality of sleep significantly affects psychophysical well-being. To spend a quiet and peaceful night it is necessary, first of all, to choose a mattress suitable for our needs.
Secondly there are aspects whose underestimation could compromise comfort and one of these is the neglected hygiene of the mattress. In particular, I am referring to the presence of dust mites which, very often, find a favorable habitat in the internal layers and three fibers of the coating.
Mites are among the main causes of respiratory allergies, itching, dermatitis and other annoyances that prevent you from sleeping with the necessary serenity. Let's find out how to eliminate these annoying parasites that are invisible to the eyes, but whose presence causes sometimes serious problems.
---
Dust mites
Before understanding how to proceed to get rid of mites from the mattress once and for all, it is advisable to know our enemies.
Mites are arthropods belonging to the group of ectoparasites and have microscopic dimensions of ¼ of a millimeter. They are insects completely invisible to the naked eye and it is practically impossible to identify them.
There are actually several species of mites, however those that interact with humans are only two. In our case we are interested in the genus Dermatophagoides, that is to say the mites that nest in furniture, furnishing accessories, fabrics and in dust.
The mite has a rather rapid development cycle passing from egg to adult in 2/3 weeks and lives up to about 4 months. Females are capable of laying a maximum of 50 eggs. Their main source of nourishment are the epithelial cells that we lose every day due to the natural regeneration cycle of the skin.
Mites can also feed on decomposed insect fragments, mold, pollen, and other dust-forming substances. One of their favorite habitats is the bedroom where they often find ideal conditions to proliferate.
It is important to know that these parasites live very well with temperatures above 20 ° C and survive, albeit with difficulty, even at 0 ° C. However, studies have shown that with temperatures around 16 ° C, their life is shortened to about 34 days.
Respiratory or contact allergies are caused by the substances that the mites emit along with the eggs or through the digestive system. In the presence of particularly serious infestations there is the risk of being bitten and also in this case allergic reactions can occur in the form of severe skin irritations.
---
How to get rid of mites from the mattress
The first step to eliminate the mite problem is to use a mattress with specific anti-mite properties such as memory foam mattresses and natural latex mattresses.
If we have a mattress without hypoallergenic qualities, we can fight the mites through these simple measures:
Air the bedroom
When we wake up in the morning, the first thing to do is to open the window and let the air circulate. Mites love very humid environments, so anything that prevents moisture accumulation hinders their reproduction. Furthermore, checking the percentage of humidity with a hygrometer and, if necessary, use a dehumidifier to reduce it.
Expose mattress and bed pillows to the sun
If it is not possible to spread the mattress outdoors, at least try to leave the mattress cover, pillows, sheets, blankets and duvet in the sun for a few hours. Doing so on the one hand we eliminate residual moisture and on the other we kill the mites which are photophobic organisms, that is to say they die if exposed to direct sunlight.
Use the vacuum cleaner on the mattress
We have seen how dust is the source of nourishment for mites. Consequently, vacuuming the room at least once a week reduces the presence of parasites. I suggest using a vacuum cleaner with a HEPA filter and vacuuming above the mattress as well.
It is also advisable to always choose mattresses with removable and washable covers at 60 ° C and, in the presence of pets, pay close attention to the hairs that can be an effective vehicle for mites.
If we think that the population of mites in our mattress is out of control, we can turn to specialized companies equipped with specific equipment for the elimination of mites.
Use a mattress beater with a UV lamp
Currently the simplest and fastest way to sanitize the mattress is the use of a mattress beater with a UV lamp, in essence it is an aspiration system equipped with an ultraviolet lamp capable of destroying bacteria and viruses.
Change mattress
If our mattress is more than 8 years old, the best solution to eliminate mites is to change the mattress, perhaps choosing a memory foam product with anti-mite treatment. From a series of studies carried out on mattresses, over 10 years a mattress tends to weigh 1 kg more than its original weight, to imagine the causes of this weight gain.
---
Methods for disinfecting the mattress
There are some do-it-yourself remedies that we can use to get the mattress sanitized well. Here are some examples:
Essential oils
Some fragrances such as lavender, eucalyptus and tea tree are particularly effective against most parasites, including mites;
Sodium bicarbonate
This substance is commonly used, very economical, natural and produces a remarkable disinfectant action. It is sufficient to sprinkle the surface of the mattress with sodium bicarbonate and leave it to act for a few hours, then remove the residues with a vacuum cleaner.
This procedure prevents the deposition of eggs by counteracting the development of mites and other parasites. You can also use a mixture of baking soda, water and lemon juice to sprinkle on the mattress. Very good method but you have to take into account the time needed for drying;
Anti-mite spray
Specific products can be found on the market to eliminate mites, however many contain potentially allergic chemicals.
---