---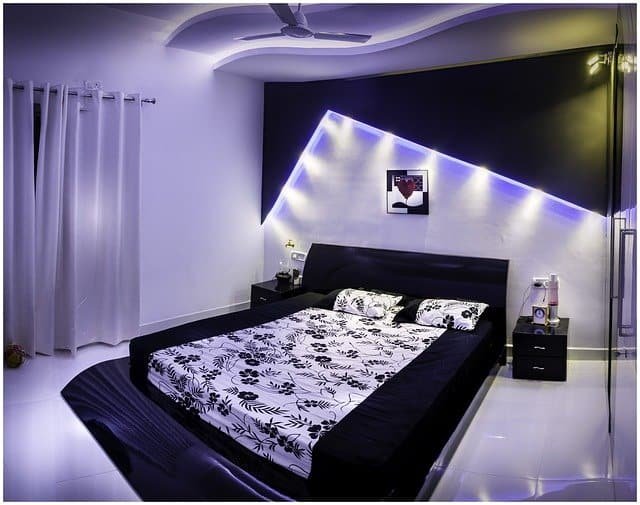 Personalize your room with the sheets of the bed
Whether you have a double bedroom, a small bedroom, modern, classic, minimal with a more or less colorful furniture, sooner or later you will find yourself faced with the dilemma of which sheets to choose, whether double, single or for a single bed and half, but above all with what style. How to choose? We have already talked about the various types of sheets and the characteristics of the fabrics that best suit our needs and therefore now, since the eye also wants its part, let's think about the aesthetic side, that is the style with which the sheets can be combined with the our bedroom.
In fact, sheets are no longer just a tool to cover the mattress and to cover ourselves but they are a means of expressing our personality and above all they are an accessory that helps to make the bedroom distinctive, unique and particular, that's why choosing the sheets becomes a way to express oneself.
There is a great variety of colored, patterned, plain colored sheets… but how to choose the ones that are right for you? Usually for us women (unlike boys) it is very important to continuously improve the appearance of our home in order to be able to live at ease in an environment that reflects us and that goes "hand in hand" with our personal growth.
Here are 3 simple tips that will help us discover the new style of our beloved bedroom:
---
A large and bright room?
Do we sleep in a large and bright room? Maybe a classic, simple, sober room?
We can "dress" our bed with SOLID COLOR sheets in all possible colors, both bright and pastel.
---
A small room with little light?
Is ours a small, dark room? Do we want to give importance to every little detail of our room?
The suitable sheets are those IN FANTASY: And here you save those who can!!! There are infinite designs: colorful flowers, wide and narrow lines, geometric lines of modern art, abstract motifs with an oriental style, shades reminiscent of the sea, rock, sand and other natural motifs.
---
The trends of the moment
The most popular patterns are the super-colored flowers which, especially in spring and summer, remind us of the colors and scents of flower gardens.
Even the striped pattern is depopulating! The stripes give our room a more boxy and avant-garde look.
In conclusion, creativity is a must when choosing the sheets for your bedroom!
Today the offer of sheets is wide and varied and allows you to best represent your personality and a unique style.
---