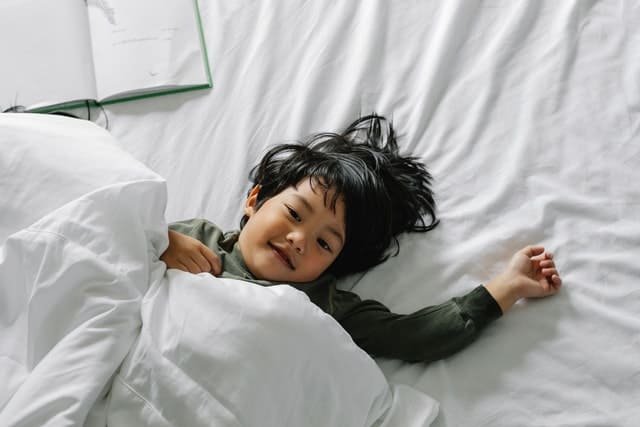 Are you about to become a parent but do not know how to orient yourself to choose the most suitable mattress for your child? Don't worry, in this article we will give you a hand.
Anyone who has been a parent knows that looking for the right baby products is always stressful, especially when it comes to something as important as your child's rest.
His main activity, at least for the first few years of his life, will be sleeping: infants sleep an average of 16 hours a day, while children aged 3 to 5 11-13 hours. Therefore, the mattress that will accompany him in his first years of growth must be perfect.
Overall, a good baby mattress must:
adapt to the weight and shape of the constantly changing body during the growth phase;
support the spine, as it is still developing.
---
What are the suitable measures for a baby mattress?
First of all, children's mattresses must perfectly match the size of the cot so that there are no gaps between the bars and the mattress: all this for safety reasons. In fact, this prevents the child from getting his limbs caught between the bars if the mattress is too small for example. Since the standard dimensions of baby mattresses correspond exactly to those of most of the cots on the market, you generally choose between:
60 x 120 cm for children between 0 and 3 years.
60 x 125 cm for children between 0 and 3 years.
Is the thickness of the mattress to be considered?
Yes, the optimal thickness of children's mattresses is between 10 and 13 cm. It would be useless to have mattresses that are too thick as they will not give any greater comfort to the child.
---
Prefer breathable and washable children's mattresses
The mattress for children must not be too rigid. This is because children's bodies are constantly changing and for this they need a material that is able to adapt. Recommended for this purpose is the presence of a small layer of memory.
Make sure the outer fabrics are breathable. The child must be able to sleep peacefully and cool without suffering from the heat. It is preferable that the fabrics have the Oeko-Tex 100 class 1 certifications, a certificate that guarantees the total absence of toxic raw materials for humans.
It is essential to choose a removable mattress with a machine washable cover to offer a healthier sleep day after day (regular washing of the canvas is much more effective and more natural than a chemical anti dust mite treatment).
An innovative mattress for children that is anti-suffocation, breathable, anti-mite, antibacterial, hypoallergenic and also entirely machine washable.
The innovation of this mattress lies in the presence of memory (not always the mattresses on the market are equipped with it) but above all in a memory tested for the safety of the little ones: the babyhealth memory is in fact 500 times more breathable than a classic viscoelastic and it is therefore designed to be breathable, anti-suffocation, anti-mite and, unique aspect, machine washable.
---