---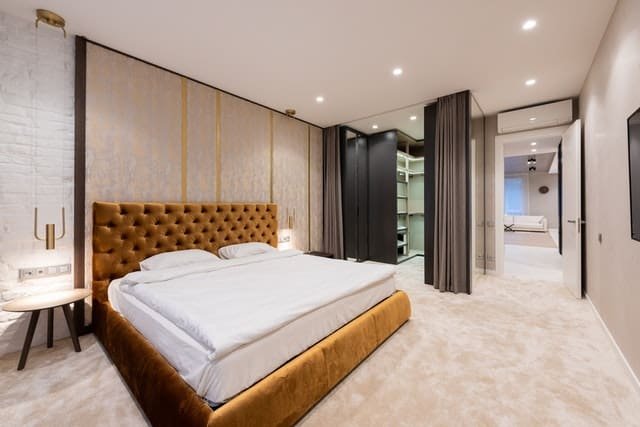 When you change your mattress and move to a new one, it is very likely that in the first few nights you will not feel comfortable, this is because your body and your head have to get used to the new materials, the new shape, the new stiffness of your new one mattress.
So you do not have to worry, your body needs a period of adaptation, especially at the beginning it takes patience, over time the new materials of the mattress will take the right elasticity, calibrating themselves on your body and on your sleeping habits. designed and built just for this.
There is no fixed period to identify the adaptation to the new mattress, different materials may take more or less time, but generally the adaptation period can last from one to two weeks.
These times are certainly influenced by one's habit of rest, the subjective components and the physical conditions of the period in which the mattress is changed.
At best, the adaptation is not even necessary, but it must always be taken into account that there is a period in which it seems to have made the wrong choice, but it is not so.
It is a bit like when you buy a new car and you need to run it in to make it work properly, the same thing goes for your new mattress, the materials that compose it are new, never used, they must be "activated" to make your sleep even better than before with your old mattress.
The old mattress has now lost all its qualities and has become like a glove that follows the curves of the body, but no longer supports it, your head and your body have got used to it, but the quality of rest is affected. new, on the other hand, has all its charge of strength ready to support you, you just have to get used to each other.
The more the type of mattress is different from the old one, the more the need for adaptation is marked.
Gradually the first feeling of discomfort tends to subside until you begin to feel the first benefits, if this transition does not occur and the adaptation period lengthens by a few weeks, then a wrong choice may have been made.
The consultant who sold you the mattress may not have understood your needs and may have proposed the wrong mattress or you bought it in some supermarket just looking at the price and you find yourself with a mattress that instead of making you sleep better, makes you get up more tired than before and, at worst, with neck and back pain.
So, to answer the original question, how long does it take to adjust to a new mattress?
The simplest answer is from 7 to 15 days, but it may take more or less time depending on the different type between new and old mattress, if it lasts for a few weeks, however, you may have chosen a completely wrong mattress that you will get used to with. fatigue.
Our advice is always to choose carefully and always check that the mattress purchased is able to satisfy needs and rest needs.
If you are thinking of changing the mattress, always keep these considerations in mind and if you need help choosing, we are waiting for you in the store to understand together which is the right mattress model for you. 
---