---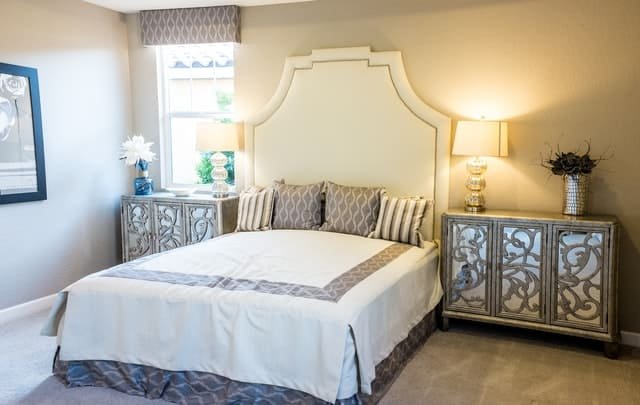 Introduction
"Sleep comes with the advancing tide. It is impossible to oppose. It is such a deep sleep that neither the ringing of the phone nor the noise of the cars passing outside reach my ear, no pain, no sadness there: only the world of sleep where I fall like a thud " 
A good rest is determined by elements ranging from the bed, to the slatted frames, to the mattress and to the linen.
---
What to consider when buying sheets?
For an adequate choice of sheets, it is important to take several aspects into consideration.
Types of cotton for sheets: what are they?
superior 100% cotton, which consists of the weft at 57 threads per centimeter; this fabric, thanks to the particular dyeing, resists washing up to 90 °;
100% combed percale cotton, with a dense weave of 80 threads per centimeter, is even more resistant and even the colored fabrics are washable at 90 °;
100% combed satin cotton, extremely resistant fabric with bright colors; the long and interwoven weft with 180 threads per centimeter makes this cotton particularly valuable.
Thickness of the threads for the sheets
Another fundamental element that determines the quality of a sheet is the thickness of the threads used. Finer threads generally create more delicate, softer and smoother fabrics and this is one of the reasons why fabrics with a higher thread count are considered better. Sheets, on the other hand, made of a two-layer fabric are stronger and more durable, but usually heavier. Layer refers to the number of strands that are wrapped together in a single strand. Single-layered fabrics, for example, are made up of single threads, while two-layered fabrics consist of two pieces of thread woven together.
The texture of the sheets: the 4 most used fabrics
Another key factor is the texture. Some of the most commonly used fabrics for making sheets are:
Percale: a tightly woven plain weave fabric made from both carded and combed cotton. These types of sheets are the finest: the high thread count gives the fabric a velvety feel.
Flannel: A soft, lightweight fabric with a herringbone weave, usually made of cotton with a hairy finish on one or both sides. The embossed surface provides a soft appearance, offering a pleasant touch sensation. Great for warming up during the cold winter months.
Jersey: a stockinette stitch fabric. The fabric is made using circular, flat or warp knitting methods. Very elastic, with good drapery qualities.
Sateen: a fabric structure that apparently has more threads on the right side of the fabric than other basic fabrics; this gives the fabric greater softness and a brighter appearance.
In conclusion, it is also good to take into consideration the treatment of the cotton and the final finishing of the fabric itself. To date, however, consumer research shows that most people prefer 100% cotton sheets. Cotton bed linen provides year-round comfort: a cool feeling in the summer and warm well-being in the cold season.
---