Important things to do, to follow up, before, during and after buying your new home.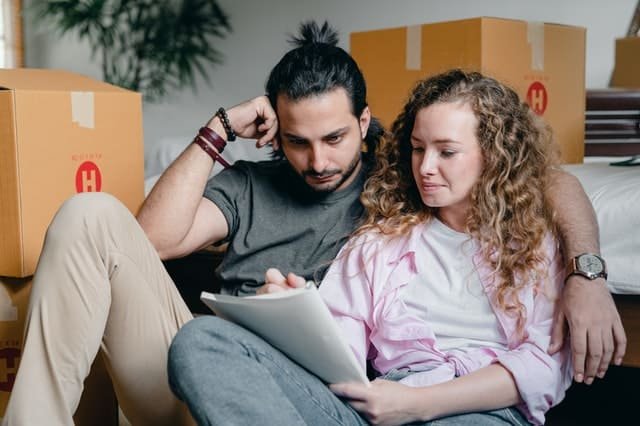 Finding, buying, and moving to a new home can feel like a full-time job. Stay organized and cover the basics with a checklist of these important and vital things to do.
Get pre-approved for a mortgage
Once you know what a lender is willing to loan you, and at what rate, you have a better idea of ​​what you can afford to pay. Keep in mind that longer repayment periods (for example, a 30-year versus a 15-year mortgage) mean more interest over time. Only opt for a variable rate if you feel that rates are going to drop over the life of your mortgage.
Find a broker that is right for you
The top seller in your market may be great for sellers, but the real estate professional you need is one who listens and understands what you are looking for. Don't waste time looking at homes that may not meet your needs or wants or may be out of your price range. Follow your instincts.
Contact an Agent for Insurance
Homeowners insurance is key to helping you relax, so it makes sense to involve an agent early in the process. As with your real estate broker, your the agent is someone you should talk to about a possible new home purchase. When you find the home you love, they can offer you advice on factors that can affect insurance premiums and can guide you through all the necessary considerations to help you select the correct insurance coverage for your new home.
Calculate actual monthly expenses
Consider not just mortgage payments, but insurance and taxes (these first three can all be on a bill through your mortgage lender) as well as utilities and maintenance costs like cleaning and gardening. Make sure to include annual and semi-annual expenses like having gutters cleaned and maintenance of heating and cooling systems. Although you may not know what major repairs may be needed, you can have a good idea of ​​how much you will need to spend each month and if you can stay in your financial comfort zone before you buy. He always leaves the possibility to negotiate and even sets aside some savings for unexpected expenses.
Focus on the home inspection
Make sure you hire a reputable home inspector and take your time with this step. Although the home inspector checks things like the condition of the roof, the heating and cooling systems, and the foundation, you can take action, think about paint colors and where you would like to put your furniture in the rooms. Be prepared to consider how much you love the place in case the inspection results in potentially expensive repairs for now or later. Depending on whether your offer was contingent on inspection, you may need to negotiate.
Find a moving company you can really trust
Get as many personal references as you can, ideally from friends, relatives, or neighbors who recently moved. Take a careful inventory of everything before you pack (and especially if you're going to have the movers pack for you). Remember that you are putting everything you own in his hands and in his truck. Trust is key … as is moving insurance. Make sure you are covered for damage and loss.
Customize your insurance policy
Once you've made a successful offer on a property, you'll want to work with an agent when selecting the coverage that's right for you. Make sure you do a complete inventory of your belongings and consider additional coverage for some of your belongings, such as computers and jewelry, as well as the features of your new home, such as air conditioning systems and water heaters. You will need to have a current insurance policy by the date of your closing, especially if you are going to obtain a mortgage. Your lender will likely require a data page showing your first year premium payment. After that, your insurance can be included in your house payment, along with taxes.