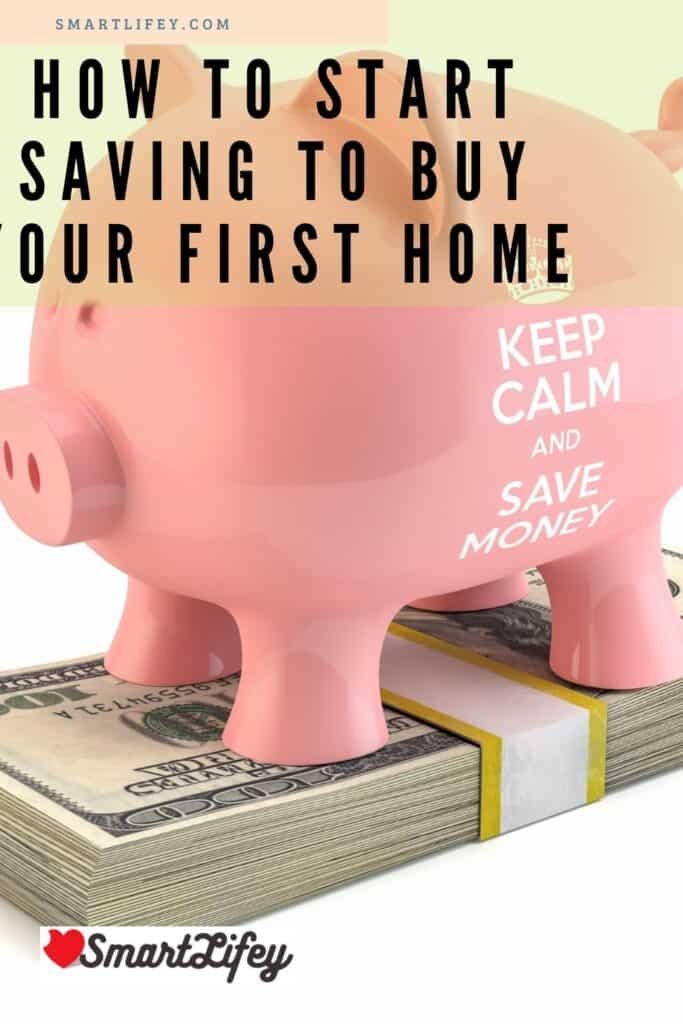 Do you want to start building your wealth, but don't know how to save enough money? Follow these savings tips and start budgeting for a home.
We know that saving is not an easy task and when it comes to large amounts such as a house budget, it becomes even more complicated. However, if you follow these tips to save you will see that you will be able to raise the necessary amount to buy a house. Find out how to save money and buy your first home with these tips.
How do I start saving to buy my first home?
Research how much money you need
Pay your debts
Take an inventory of all your expenses
Cut unnecessary expenses
Save a percentage of your salary
Get extra income
Focus on your goal
Research how much money you need
Before you start saving, you need to set a financial goal. For this you must investigate the amount of money you need to buy a house according to your possibilities. Find out everything you can about mortgage loans, analyze the options of different financial institutions, choose the one that suits you best according to your needs and start doing the math.
Calculate how much you would need to save for the down payment according to the credit you want to request and the price of the house you can buy. You can also use a mortgage credit simulator to calculate your monthly mortgage payments and make sure you have enough income to cover them. Take into account that the more money you save for the down payment, the less interest you will pay. It is important that you make a diagnosis of your finances and establish a budget for your house according to your possibilities.
Pay your debts
You should know that in order to save money you must first get rid of all your current debts. In this way, you will not be uncompleted with your basic expenses and you will be able to focus solely on your savings by investing the money you used to spend on your debts. Also consider that by eliminating your debts you will solve the problems of your credit history and it will be easier to obtain a mortgage loan.
Take an inventory of all your expenses
Take on the task of writing down everything for which you are spending part of your income. Make a list for a month of all your expenses, from the basics such as rent, food, etc., to your music or movie subscriptions, outings with friends, purchases, gym membership, your cell phone plan, and everything that it is an expense. Make sure you don't leave anything off the list. It is important that you know everything you spend your salary on, in this way you can carry out an analysis of the expenses that are essential and the money that you waste on things that are not essential and save instead.
Cut unnecessary expenses
Once you have analyzed which are your unnecessary expenses in which much of your money is going, try to see how to reduce or eliminate them. For example, if you spend on a breakfast or coffee in the morning on the way to work, try better to prepare it at home and take it to your office, so you will avoid expenses that, although they seem small, together make a significant amount that you can save. Get rid of unnecessary subscriptions, too, or switch to cheaper plans. In this part it is important that you be very objective, although some of these expenses may be pleasant, if they are not really necessary, it will be better to cut them and use that money for your home budget.
Save a percentage of your salary
Try to distribute your income for expenses and savings, consider that the ideal is to allocate 20% of your salary in your savings, 30% in personal expenses and 50% in basic expenses. Even if you cut your personal expenses and save them, always try to respect the percentage that corresponds only to your savings, for this we recommend that once you receive your salary, you set aside the equivalent amount, in this way you will avoid spending it on unnecessary things.
Do not forget that there are savings accounts in banks that can help you save automatically and that also serve as an investment. If you make use of a savings account and deposit the respective amount monthly plus those expenses that you save, in the end you will have the necessary budget for the down payment of your house.
Get extra income
If you think that your salary is not enough to achieve your goal, you have other financial responsibilities, or you simply want to put together a house budget in the shortest time possible, you can consider working overtime or getting an additional job to increase your monthly income.
Focus on your goal
You should know that saving to buy a house requires a lot of effort and time, so always try to be focused on your goal. For this you can print a photo of the house that you want to buy or use a method where you can observe your savings process and thus remember your objective, stay motivated and focus on buying your first home.
Follow these tips to save and you will be able to gather the budget you need to buy your first home.