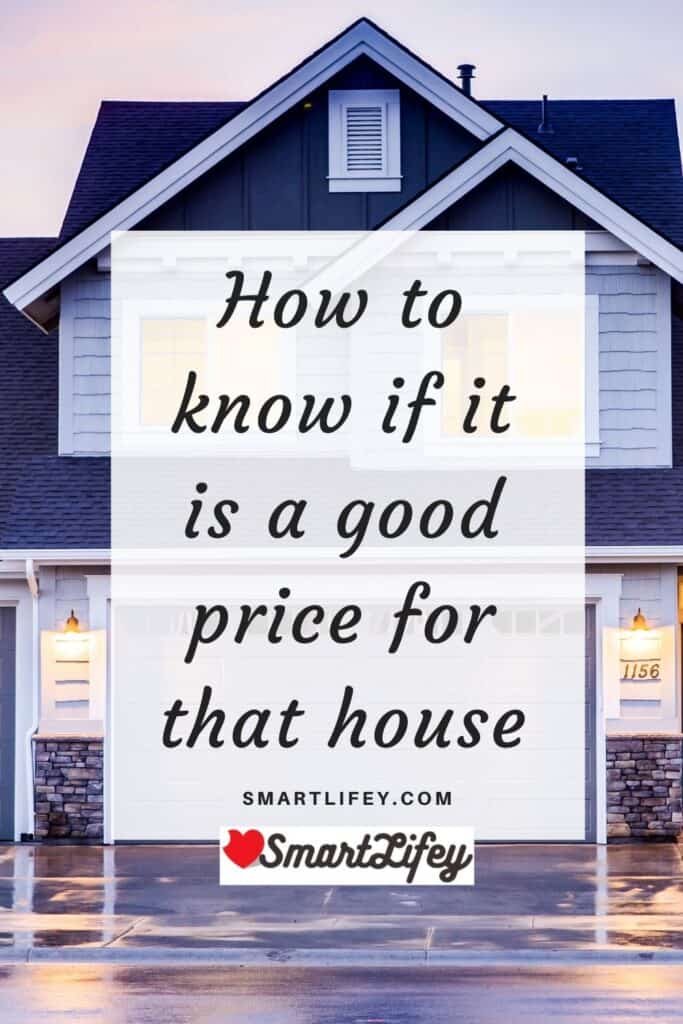 HERE ARE SIX POINTS YOU MUST CONSIDER TO KNOW IF YOU WILL PAY FAIRLY. FIND OUT IF IT IS REALLY WORTH ITS PRICE.
The task of looking for a house and determining the price you should pay for it does not have to be complicated, it is advisable to search for listings in real estate portals, or even take a walk to detect the signs of houses for sale in the neighborhood of your interest.
But what if the house you liked is difficult to compare with the average properties in that area? Let's say it's bigger or your interior design is custom. In that case, establishing how much to pay can be difficult. Therefore, we present six points that you should keep in mind to decide if it is really worth the price it has.
1. Use a price guide
The real estate market has the last word. Whether you're hoping to buy from a new development or a second-use location, the first thing to do is compare market prices.  This will allow you to be certain of how much it is reasonable to pay for a property in that neighborhood and how much your tax payment could amount
.2. Check the services and urban equipment
Remember that services increase the equity in homes. Among the most requested by residents are schools, markets, restaurants and shopping centers. If the area where you plan to buy is under development, then it is vital to check if the urban plan considers this equipment in the medium term, and if the existing roads and means of transport allow you to move easily to go to the cinema, to the park to walk your "Dog-son" without having to take the car
3. Consider the potential of the colony
Whether you want to buy a property to live in, renovate it for resale, or as an investment, when it comes to property value, the area is as important as the house itself.
A house located in a high-value area will allow you to make a few improvements without falling into the error of overdoing it and taking it off the market price in case of reselling.
And to all this, what is a high-value neighborhood? There are some keys to identify them, among them, construction in progress that may mean growth, new development projects, schools or shopping centers, street expansion, and so on.
4. Be wary of overdevelopment
Although all of the above points can increase the value of a colony, there is also a tipping point where growth becomes somewhat detrimental. Large developments, especially commercial ones, could negatively affect the value of the neighborhood, especially if noise and traffic increase. Sunlight can be blocked and what to say about road congestion to leave the house every morning.
Do you remember what happened in Santa Fe when its real estate boom hit? Saturated roads, lack of water and services for the high demand of both residents and corporate users.
5. Analyze the characteristics that decrease its value
Have train tracks within two steps, especially with heavy night traffic; Neighbors with neglected or abandoned houses can severely damage a property's value.
Some experts indicate that the proximity to high voltage power lines, energy or fuel production plants also contribute to its depreciation. Also, the excess of rental announcements, since they are signs of economic stagnation and possible depreciation of houses.
6. Understand the domino effect
It basically consists of choosing just the middle option and this is 100% applicable to real estate. Many believe that they should never buy the most expensive house in the neighborhood because it will take too long to recover their investment if they want to sell in the future.
But what if you really want to buy the most beautiful house in the colony? What will happen is that the value of your house will help raise the prices of your neighbors' houses, but the value of those properties will not help increase the price of yours.
Once you know this, if you want that house, try to offer the price that is more in line with the rest of the neighborhood. The other option is to buy it and be willing to live there forever.
This approach can also help you figure out the reasonable price of a home in your neighborhood of interest, especially if you're targeting the jewel on the block. Use the neighborhood's average cost per square foot as a guide to get the right price.
You would also do very well not to buy the ugliest house – and perhaps the cheapest – in the neighborhood, because, unless you are willing to invest enough in the remodeling so that that property is at the height of the others, you probably have difficulties in selling it later.
Buying a house is an art, it requires patience and a bit of analysis so as not to make decisions that can cost you dearly in the future. Take these tips into account and go for the house of your dreams on the safe path.