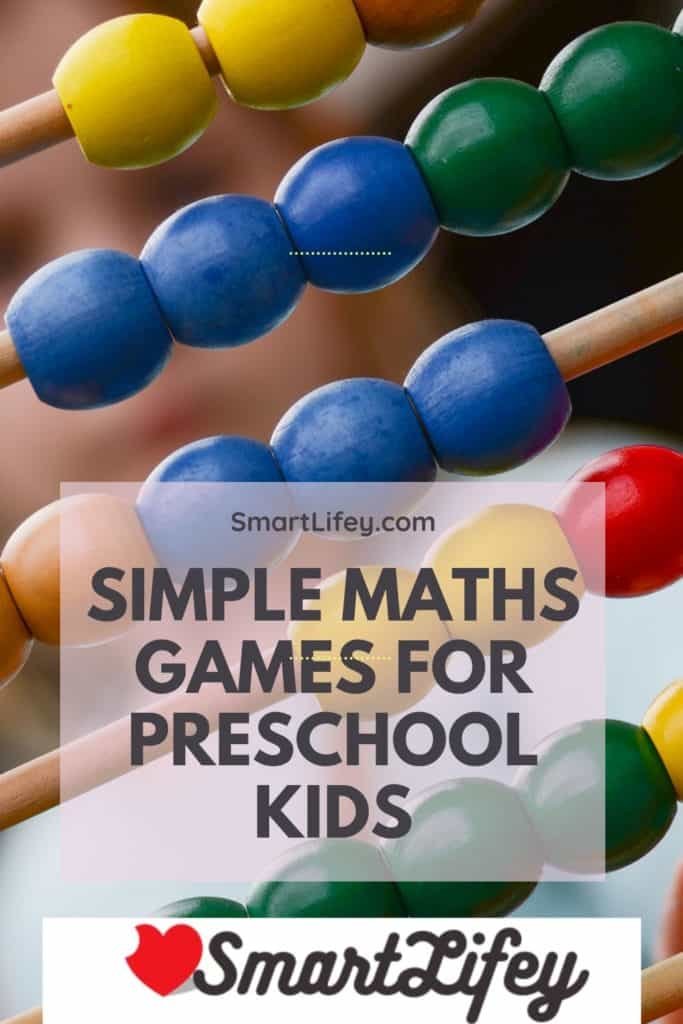 It is never too early to bring children closer to mathematics. Learning to count can be a lot of fun if you choose the right games to play with numbers. After all, as it is always said: "mathematics is everywhere." Do you want to discover it with your children? Try these suggested number games for children and have fun with your family!
In the summer, in the winter, a quiet afternoon at home with the children can become an opportunity to offer a stimulating, fun and educational game. In addition to the games for children at home that we have already proposed, this time we want to talk to you about educational games with numbers for children . Just because they are number games doesn't mean they have to be boring! On the contrary, they are dynamic and entertaining games that will bring your child closer, little by little, in a playful way, to the world of mathematics.
The games and activities we offer here are the "first step" to delve into the universe of numbers, they are designed for preschool children from 3 to 5 years old . When children are older, many activities are based on math, without even realizing it.
1. Ping pong balls and numbers
Ping pong balls are cheap and easy to find. They are ideal for offering easy numbers games for young children .
To play you will only need:
12 ping pong balls
a permanent black marker
2 cartons of half a dozen eggs
a bowl
a spoon
First, write the numbers from 1 to 12 with the marker on the balls. Then put all the balls in a bowl. With a spoon, the child must transfer the balls from the bowl to the egg carton, one by one. In ascending order: first the ball with the number 1, then the one with the number 2, and so on until the two cartons are filled with half a dozen eggs.
Among other things, it is not only a game to learn to count , but also to train eye-hand coordination, essential for learning to write. It is a game similar to that of decantation, which we explain in our article on activities for children from 1 to 2 years old ). If you are interested in discovering other games to develop motor skills, also read our selection of games for children from 5 to 6 years old .
2. Play with numbers and construction pieces
Use large pieces of construction, two sets of ten. In the first series, draw a number of dots increasing from 1 to 10. In the other series, write the numbers from 1 to 10. Then mix the pieces. To play, count the points with your child and match each piece of points with its corresponding piece in which the correct number appears. When children master the game, they can put the blocks together by themselves, put them in ascending or descending order, build even or odd number blocks, and so on. There are no limits to playing with numbers !
One more idea is to create numbers using Lego Blocks. It can be a lot of fun.
3. Play hide and seek with numbers
This is a very fun educational game because it allows children to play with numbers and learn dynamically. You need ice cream sticks 10, 15 or 20, that children can color with different colors, to make them more visible. The clubs will be numbered progressively with a marker. You will have to hide them throughout the house or in the garden. Children will have to find them: first number 1, then 2, then 3, and so on.
4. The grand prize of numbers
Playing with numbers and cars is the ideal combination for most children. On each car, put a label with a number from 1 to 20. Then the race can begin. This activity is part of the preschool number recognition games.
To stimulate recognition, you can draw a board on the poster board in the "goose game" mode. With a die, the child will advance squares with the car. You will be counting and at the same time you will have visually set the car number. Who wins? Who gets to the end first, just like in the traditional board game.
5. Clothespins to learn to count
Cut out a piece of circular cardboard, divide it into 10 stripes. On each strip, draw a number of points from 1 to 10. On each clip write a number from 1 to 10. The child will have to connect each clip to the strip in which the corresponding points appear.
These number activities for preschool kids not only get them closer to math, but they also help develop fine motor skills.