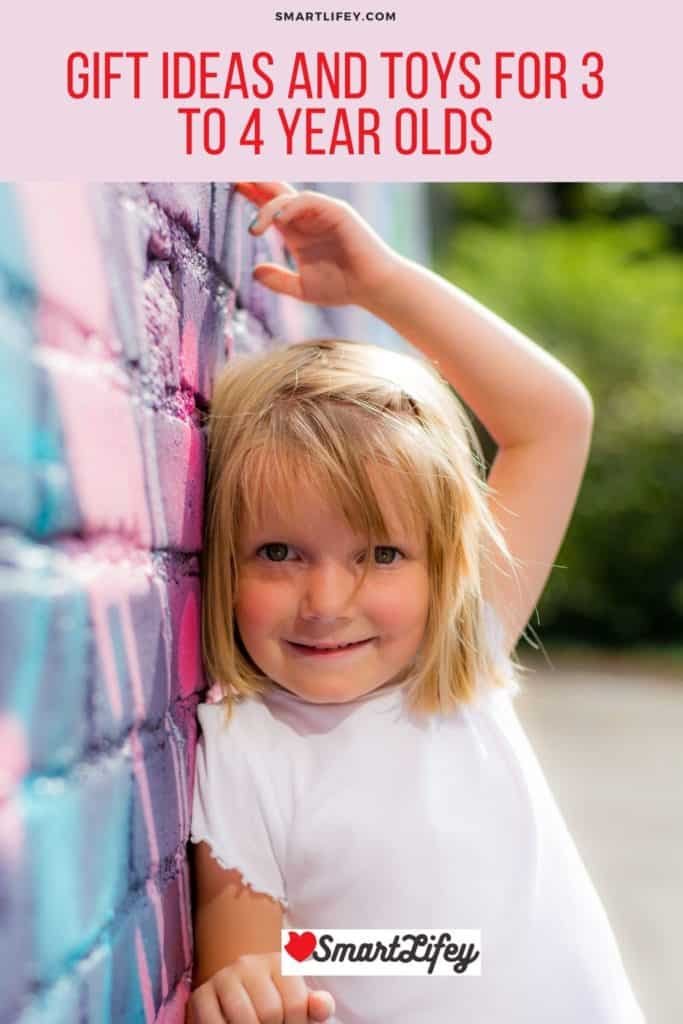 Have you been invited to your granddaughter's or boss's daughter's third birthday? Are you a babysitter who has recently worked for a family and want to give the child something? Are you looking for a gift for your child at Christmas or to order the Three Kings? If you have no idea what to give, then you will find the best selection of gifts for children from three years to four years. 10 great ideas that you are sure to hit!
Toys suitable for children 3-4 years
The stage of the 3 to 4 years is that of fantasy and sociability. Children's imaginations are awakened, they are fascinated by reading stories, exploring their surroundings and imitating adults. They begin to know the difference between fantasy and reality, between narration and experience, and they love to move from one place to another.
At this age, little ones are able to focus their attention, they can spend hours with games to entertain children at home . As we explain in our article on games for children from 3 to 5 years old in a group , "preparation is part of the game itself because it means building, cutting, coloring… In this way the child develops his imagination".
Children begin to have their own preferences. They clearly say what they like and what they want to do. Toys for children 3-4 years old, such as construction or blocks, help them explore and develop their own ideas. This age is "I do it", that's why they love traditional children's games that allow them to exercise their motor skills.
Finding educational toys for three-year-olds is easy because almost all the offer you will find is educational.
Gifts for three year olds
1. Magnetic constructions
You can find magnetic constructions of all kinds and at different prices, in plastic or wood. The important thing is that they leave the child the freedom to imagine and create all kinds of figures.
2. Costumes to imitate adults
What if we play at being a firefighter, an explorer or a doctor? It doesn't take much for children to play at imitating adults. We give you some advice that will be especially useful for you: dressing up as a doctor will help to minimize your fears when going to the pediatrician or having a blood test, one of the most common children's fears.
3. Evolutionary bicycle
Ideal for adventurous girls and boys, wanting to learn to do "grown-up things". Nothing like giving away a bike without pedals will allow you to become familiar with balance and speed. It is the perfect instrument to teach how to ride a bike without wheels .
4. Plasticine
Today, plasticine is more than just a paste that dries and sticks everywhere. This slimy mass has evolved a lot thanks to substances that prevent it from drying out. You can find it together with accessories that stimulate the child's imagination and that will allow them all kinds of creations.
5. Memory
Memory is part of cheap gifts for three-year-olds that are also educational. What better than to exercise your memory through picture cards? The game teaches children to appreciate differences and similarities, to fix their attention and exercise memory. It is fantastic to develop your problem solving skills.
Gifts for 4 year olds
6. The first layman
After the basic building blocks, the stars of one and a half year old children's gifts , Lego is the next phase. The real Lego, perhaps the classic par excellence, is this basic kit that contains all kinds of pieces to do anything that comes from the child's imagination.
7. Skipping rope
If you wonder what to give a 4-year-old boy for his birthday ? Here is the answer. It is among the most suitable gifts for 3-4 year olds and is one of the stars of traditional outdoor games . The jump rope is the best stimulus for physical activity. Children can play alone or accompanied. Jumping allows them to improve their coordination and if they play in a group it can be quite a challenge.
8. Dollhouse
Who said that a dollhouse is a gift just for girls? Boys, like girls, have fun bringing an imaginary family to life, imitating adults and developing their social skills.
9. DIY briefcase
There are gifts for three and four year olds that you cannot miss, and this is one of them. The DIY briefcase is the ultimate when it comes to adult imitation. There are classic toys that are also among the best sellers, such as the cash register or the supermarket trolley. The idea is always the same: to offer children the necessary tools to play in the adult world!
10. The children's store
And finally, a gift with which you are sure. It is one of the star toys for children's birthdays at home , because in addition to surprising the child, all the guests will be able to play inside it. If you are wondering what to give to a child of 4 years , or even older, these types of stores are the perfect solution. There is nothing like simulating a tent, Indian style. It can be in the form of a fairy castle or a circus tent, children will love spending hours and hours of fantasy and fun.