Top 50 Work from Home Jobs in 2020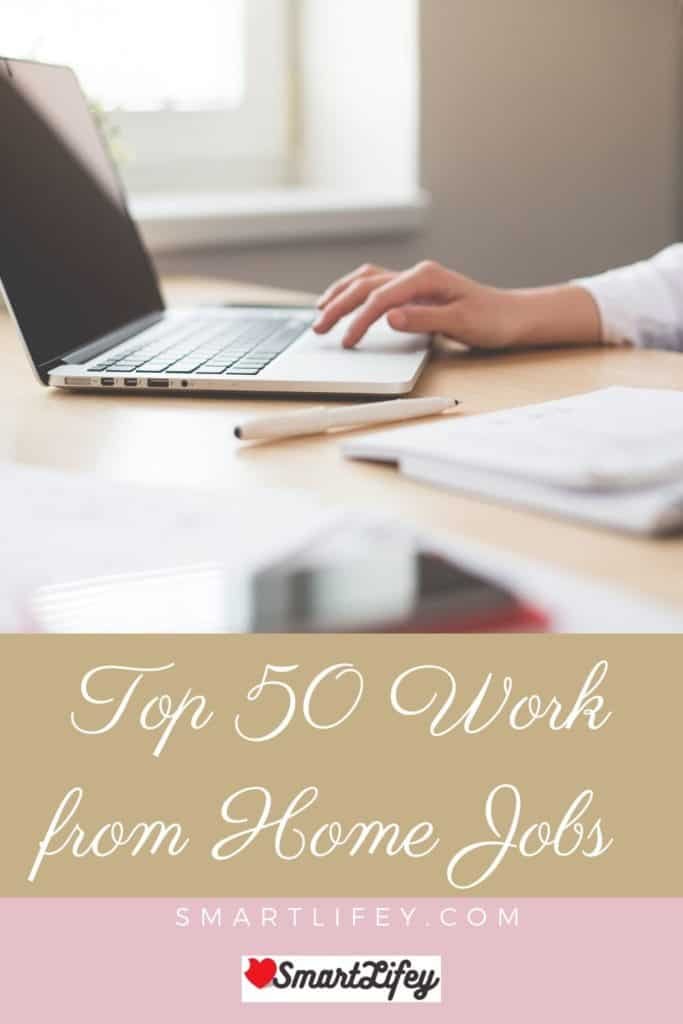 Working from home is not a utopia! What's more, there are currently thousands of work-from-home options to which we have access and many of them are capable of multiplying our income, to the point of making us earn more money than almost any manager of a multinational would earn.
ACHIEVING SUCCESS WITH AN ONLINE JOB IS NOT A MATTER OF LUCK, BUT OF DESIRE
It is very true that working from home gives you a lot of flexibility, in addition to the possibility of multiplying your income to a point that would be almost impossible if you work for others. But doing it, at the same time, requires you to be an organized person, very responsible, and eager to excel .
Here are different options for working from home, incredibly profitable and that you can start today, with the minimum investment.
1.
1. BLOGGER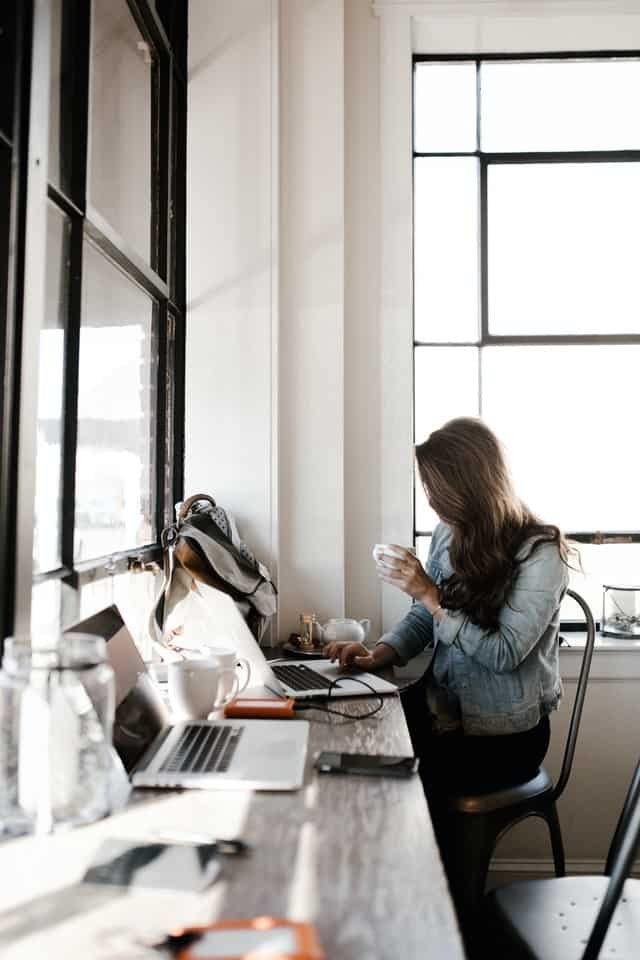 For many people, being a blogger can be a very attractive and suitable alternative career, for those who feel that the traditional options and limited offers that exist in universities (law, engineering, medicine, etc.), are not yours.
Bloggers enjoy sharing our knowledge, likes and opinions with you (our reader), while earning money selling advertising space, earning commissions for promoting third-party products or services, and / or creating and selling our own courses, consultancies, premium communities, etc.
THERE IS SPACE FOR EVERYONE
The popularity that this type of work has gained is not only due to the great development potential it has (a popular blog can have a great reach and reach a huge number of potential clients); but because it also offers the option of working from home or wherever you are, producing income remotely and even passively (for example, while you sleep).
2. VIRTUAL ASSISTANT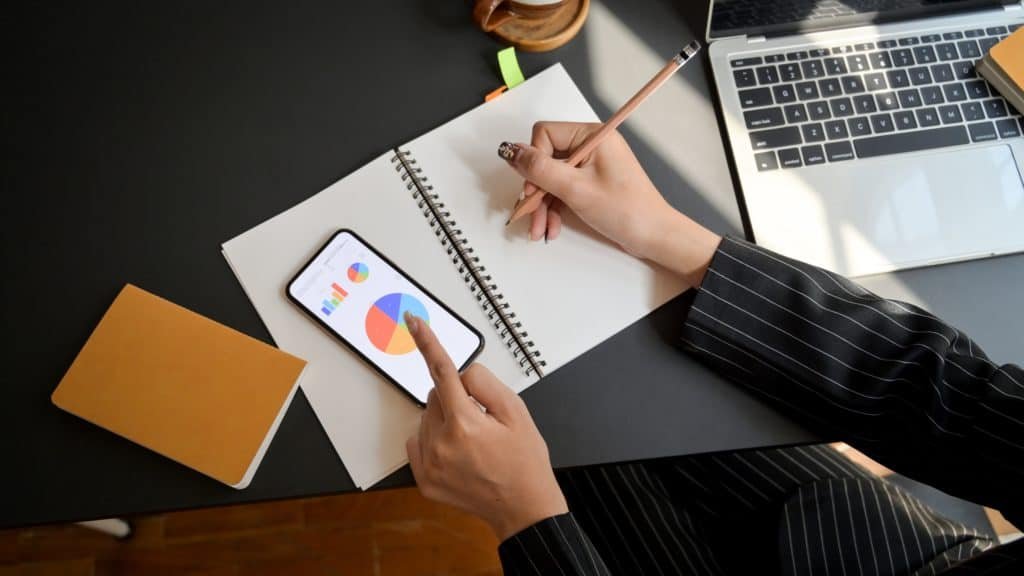 If you are organized and can efficiently handle tasks such as answering emails, keeping agendas, planning meetings, etc., this may be your ideal option to work from home.
Being a virtual assistant gives you the opportunity to offer your services, without the need to be physically in an office.
Usually, companies with an online presence are the most open to hiring virtual collaboration and giving options for working from home. The advantage is that every day more are added to this modality, since the vast majority of brands are choosing to create websites and many of them serve their businesses online.
WHAT DO YOU NEED TO ACHIEVE IN A REMOTE JOB AS A VIRTUAL ASSISTANT
The only thing you need to start working as a virtual assistant is to have a computer, access to a good internet connection, and apply to some of the many online administrative job offers that are on sites like freelancer.com, or offer your services professionals on platforms like fiverr.com.
Something that I have been able to notice is that many of the professional virtual assistants, in addition to enlisting in the different platforms and job boards that exist, also create their own web pages with the details of all the services they offer and their professional career (this it's like a virtual resume, which makes them look a lot more professional), and they add it to their application and profiles.
3. EDITOR OF CONTENT (COPYWRITING)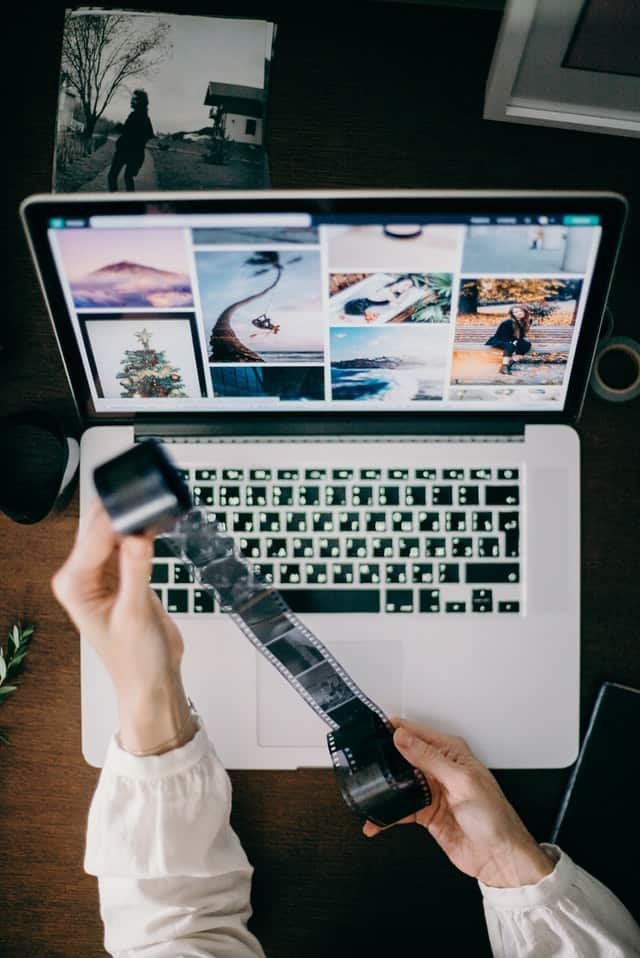 All businesses need written content, and if this is your strength, you could be able to earn a lot of money working from home.
To give you approximate figures, if you are a content writer you could generate about $ 20- $ 300 + dollars for writing articles on platforms such as freelancer.com
You could also offer your services to different websites, or apply to some of the many job offers for this specific topic (both face-to-face and virtual) in newspapers, magazines, blogs, websites, marketing agencies, etc.
As in the previous case of virtual assistant, something that can help you win some job offers as content editor is to create a web page where you can prove your talent (with examples of texts written by you), as well as giving know something about your career and experience (links to those websites for which you have previously written).
Remember that time when you were sending your CV or samples of your work by email is over, and now what is needed is to show yourself as a professional who is ready for this digital age.
4. BE A YOUTUBER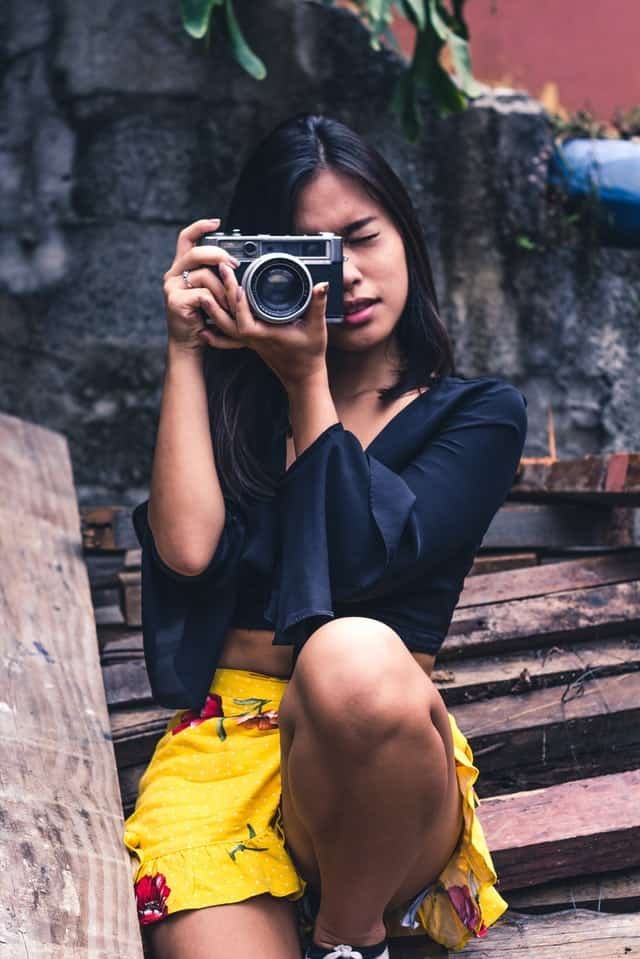 This is, without a doubt, one of the most popular jobs from home among millennials and Generation Z.
Earnings on YouTube and your chance to earn money from home with this type of remote work will depend on the success you achieve with your channel. This is influenced by the theme or niche you are going to deal with, the keywords you promote and the virality you achieve with your content, as well as your authority on the subject, the advertisers who pay to appear in your videos, the countries where your subscribers reside , etc.
The minimum I see on my personal content is $ 1 per thousand impressions. This means that if, for example, you have 35 million views, you could generate about $ 35,000.00 dollars a month! It can be less, but also much more and everything depends on each specific case.
5. AFFILIATE MARKETING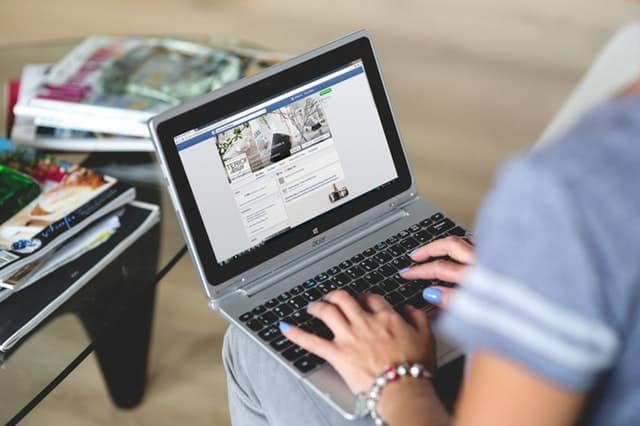 This is another one of my favorite ways to earn extra money and one of the jobs from home that I consider most profitable and easy to implement, mainly because you don't need to have your own product or service to do it.
Basically, for affiliate marketing you must create a professional website / blog , gain authority, readers, and then find products / services that match the theme of your website and above all, that you really like.
Important: I advise you to recommend a product or service that you trust and with whom you have truly had a good experience. Winning and maintaining the trust of your followers is one of the most important things for anyone to achieve professional growth.
HOW TO APPLY TO AFFILIATE MARKETING PROGRAMS
After creating your website, you should apply to join the brand's affiliate program (joining these programs is free in most cases), and when you are accepted you can promote their products / services with your readers and receive a commission for every sale.
Note: generally, the only requirement to be accepted in affiliate programs is to have a website related to the theme of the product or service you want to promote, since you cannot pretend to promote articles or sports equipment, with a cooking blog.
For example : a travel blog can be affiliated with skyscanner.com , one that deals with beauty can apply to the affiliate program of some makeup brand and promote their favorite products, and so on, according to each theme.
You can join many of the most famous brands – just create your professional website and then sign up for free at cj.com, Amazon Affiliates , shareasale.com, zanox.com, and tradedoubler.com, for example.
6. GRAPHIC DESIGN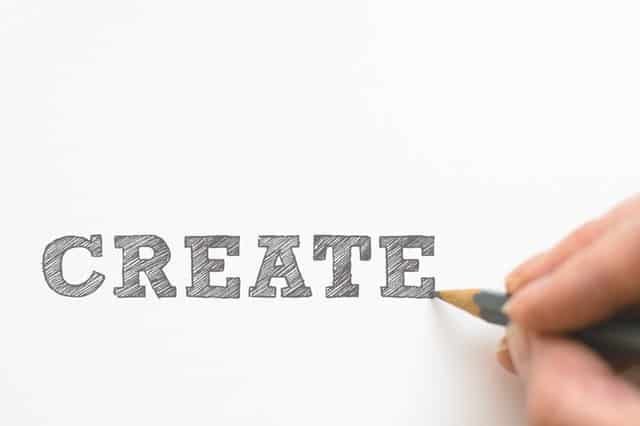 If you are good at designing, another job from home that you could do is to offer your services as a graphic designer to one or more companies and / or independent professionals.
The first step would be to show your work on your website (your online catalog), and then promote it to different companies. Remember that, through the internet, you could apply to work with companies that are on the other side of the world, in some of the portals that we show you at the end of this article.
Other online jobs with good opportunities for a graphic designer, is to create and sell pre-designed logos or make tutorials on the use of design tools in video format, and then sell them on your website.
7. CREATION, DEVELOPMENT AND MANAGEMENT OF WEB PAGES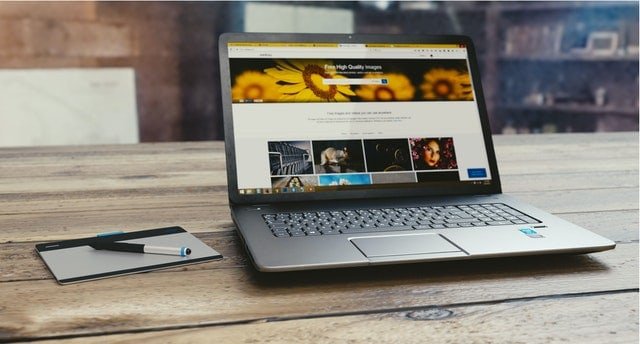 As I mentioned at the beginning of this article, having a popular and automated professional blog is, in my opinion, one of the best ways to generate passive income (in simple words, make money from home and while you sleep ).
More and more people are interested in taking advantage of this gold mine; However, not everyone has the desire, time or capacity necessary to learn to develop a professional website, which is why some choose to "outsource" this service. And it is there where you could enter.
Starting your blog or website takes around 30 minutes and once you have mastered the process (which is not difficult at all), you can start selling this service.
8. COMMUNITY MANAGER
This is another of the most popular work from home, among those Millennials interested in generating income online. Because working as a Community Manager is a fun and very simple way to generate about $ 300 to $ 600 dollars a month, by managing an active community on social networks.
You could also choose to manage several at the same time ( advantages of being a freelancer ) and it does not charge the same for managing one of 1,000 members, as for driving with 10K or 25K people.
9. SOCIAL MEDIA MANAGER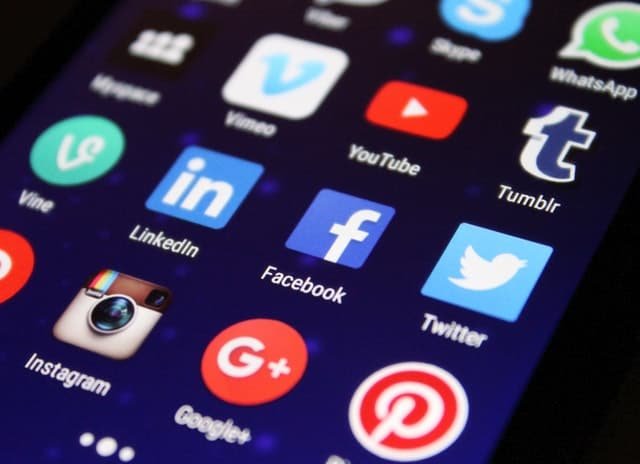 If you are interested in earning $ 400 to $ 1,000 a month for managing social networks, this is an ideal remote job for you.
We should not confuse this position with that of the Community Manager, although both can be integrated into one person (the idea is that they pay you just enough for both functions).
As Social Media Manager you will be in charge of creating content (art) for the different social networks, sharing it with the techniques approved by the brand, creating paid advertising, and sometimes even asking you to do the functions of a Community Manager, responding to the comments of the different platforms.
If you're a freelance worker (and if time permits), you can manage accounts for multiple brands at once, earning thousands of dollars while gossiping about the latest on Instagram, Pinterest , Facebook, and Tik Tok.
Note: When it comes to a small company, working as a Social Media Manager generally involves creating strategies (ideas) for different social networks, something that in larger companies someone else does in the marketing direction. Then you may be asked to perform functions corresponding to a Community Manager.
Basically, the smaller the company, the more hats you would have to wear (the more things you would have to do). However, the positive is that you also learn .
10. OFFER YOUR COACHING SERVICES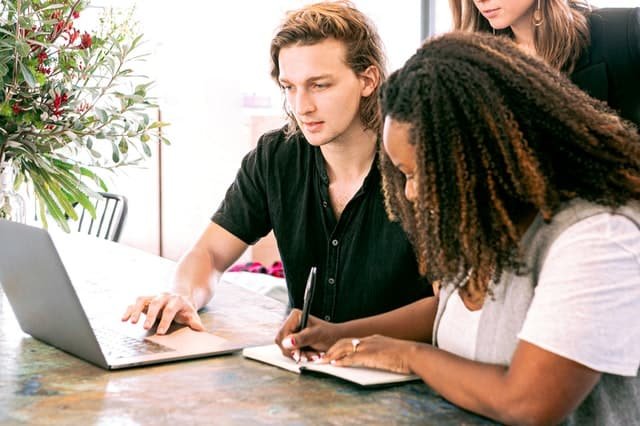 Many of us who live on the Internet, use our knowledge to make money from home by offering services on a subject that we are passionate about, and / or with which we have a lot of experience.
It is thanks to the ease that web pages and social networks have given us to make ourselves known, that "coaching" has been for several years, one of the fastest growing professions in the world and also one of the jobs since Most popular house in this listing.
So you already know: if you are an expert in something, or have the certification to give advice, this could be an excellent way to sell your knowledge since, basically, you only need to create a website that serves as a portfolio for your products / services, and as a means of formal contact.
11. WORK ONLINE AS A TRANSCRIPT
If you have a good ear and typing is your strong suit, you can dedicate yourself to earning extra money in your spare time by doing audio to text transcripts, as a freelance. Although it is true to transcribe is a detailed job that requires a certain level of experience, it has the advantage that you can do it on your own schedule and from the comfort of your home.
12. EARN MONEY FROM HOME WITH AIRBNB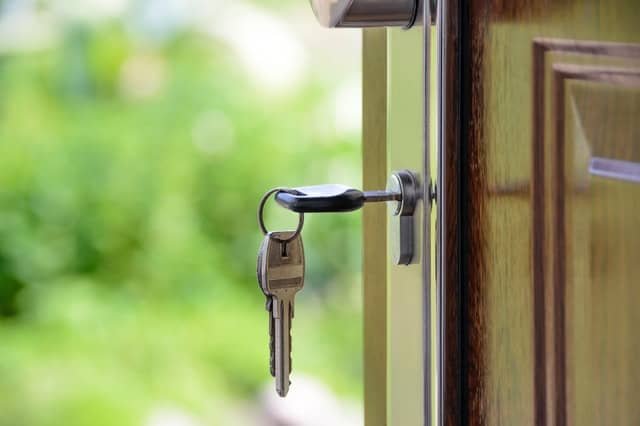 Making the calculations, we concluded that converting 1 private room into an Airbnb, you could earn approximately $ 500.00 to $ 1,000.00 a month in the main cities of USA. This will depend on the area in which the property is located, the interior design it has and the comforts it offers.
13. INDEPENDENT WRITER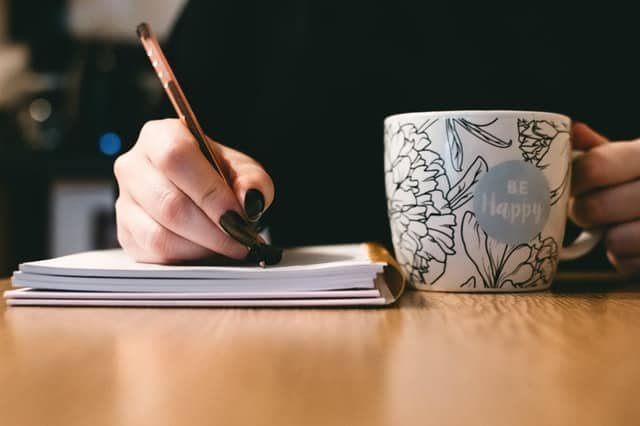 If writing is one of your strengths, there are many jobs from home based on writing and editing that you can do, taking advantage of the fact that information in both traditional and digital formats is increasing.
Some of the options available to work as a freelance writer are: content writer, editorial supervisor, technical writer, professional blogger, among others.
14. WORK FROM HOME AS A FREELANCER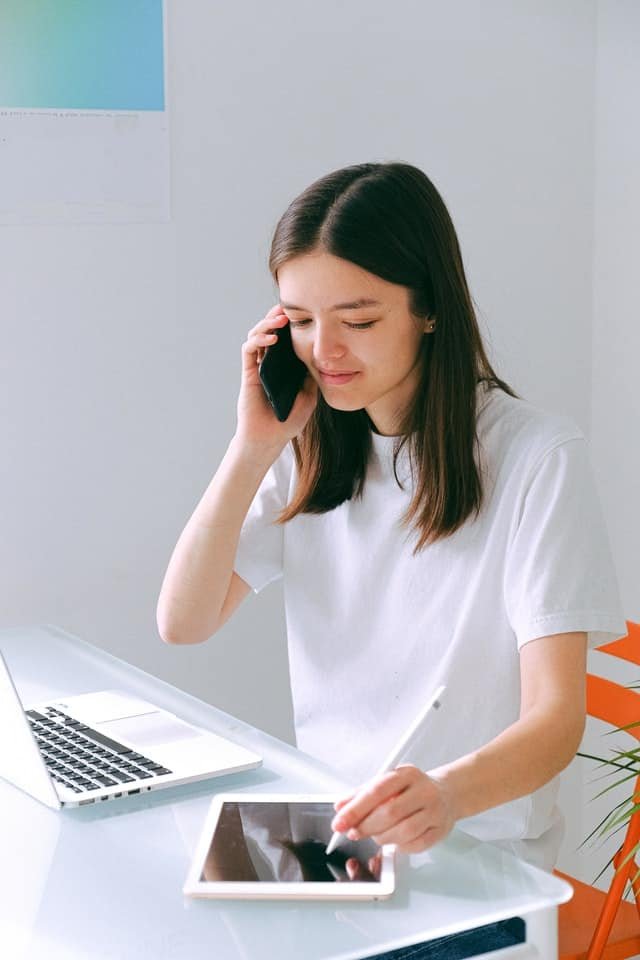 Fiverr.com is one of the most popular freelance workbenches of the moment.
It is a growing community of independent professionals, who offer different services to those who need it, and which can range from graphic design and CV preparation to video editing.
On a platform like this, you can work as much or as little as you like, setting your own hourly rate and working hours that you can manage at your convenience.
With these types of platforms you can list your services for free, and once you complete a customer's order, the money is transferred to your account immediately (of course subtracting the administrative amount charged by the platform).
15. ONLINE TEACHER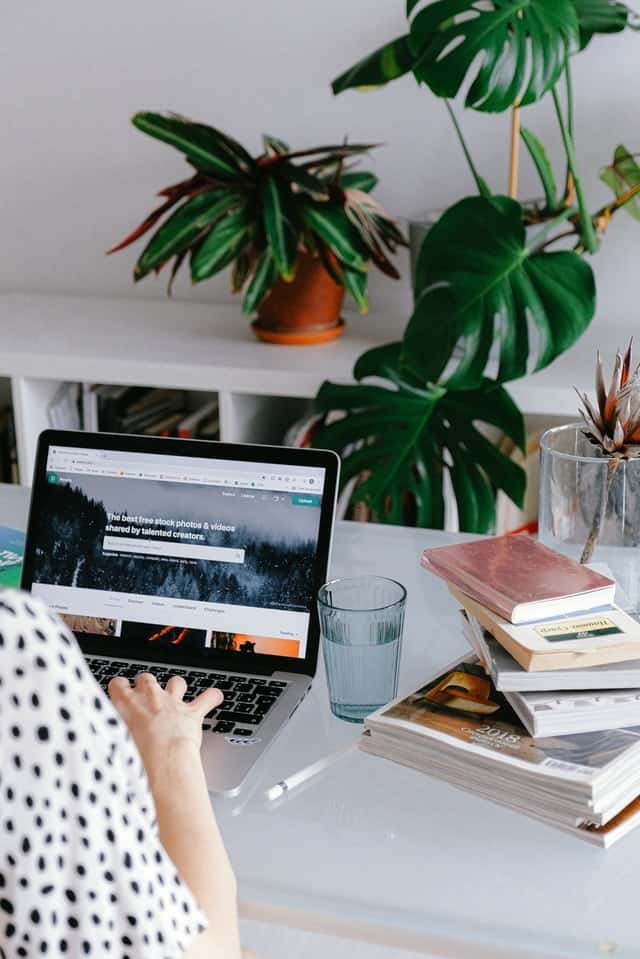 If you are a teacher or teacher and want to have a more flexible schedule, you can choose to teach remotely via Skype, or with pre-recorded sessions. For that you must create a professional website offering your services, and place a button on it to receive online payments.
16. COORDINATION OF EVENTS
Weddings, birthdays, baby showers, bachelorette parties, corporate events, etc. There is always a reason to celebrate and if you are good at organizing events and you also like it, this is a service that is in high demand.
I personally planned my wedding in a virtual way and had to travel to the destination (in my case it was in a different country than mine), only once before the event, to do
17. RENT WHAT YOU DO NOT USE
If you have a house, room, car or articles of general interest that you never use (or frequently), you can offer them for rent.
18. PHOTOGRAPHY / VIDEO
Another ideal work from home for creatives is to offer your professional photo and / or video editing services to different companies and independent professionals, seeking to increase their presence in the digital world. You can also sell your own photos and videos to different pages or interested people
19. TRAVEL ADVISOR
If you are a travel lover and know about it, you may be interested in this option to work from home.
It is about searching the internet for information about flight offers, lodgings and excursions, and offering yourself to plan the itineraries of the hundreds of thousands of travelers who go around the internet in search of something similar.
20. GENERAL TASKS
This is about making assignments that can be completed quickly, such as answering questionnaires, surveys, or writing product and / or service reviews in prospective customer forums.
These types of online jobs usually don't pay much, but they are a quick way to make extra money online, or at least get some products or services in exchange for your work.
21. WORK ONLINE AS A TRANSLATOR
If, apart from your native language, you speak a language well, you could offer your services either as an interpreter or a document translator. This is a very popular internet job .
22. MUSIC PROMOTION
You can not only promote and sell your music or that of your band on the internet, but also offer tutorials and online courses to play one or more instruments.
23. KITCHEN
A remote job to consider if you like cooking or patisserie, you could offer your catering services for events, make cooking or baking tutorials in video format, or offer online or classroom courses.
24. CHILD CARE
Surely you know a family member, friend, or friend of your friend, who often need to take care of their children. You can offer your services from the comfort of your home and charge per hour.
25. CONSULTANT
If you have knowledge in a specific area (software, laws, etc.), offering your services as a consultant for companies is a very good way to earn money from home.
26. DATA DIGITIZER
Entering data on a computer may not be the most fun job in the world, but doing so requires no experience and many companies worldwide are now requesting it.
27. SALE OF CRAFTS
If you are good with your hands and would like to explore work at home options based on the creation of artisan products (jewelry, furniture, decorative objects, clothing, etc.), you could offer your products from your own virtual store or in dedicated digital markets. to original creations, such as etsy.com . This could be a good way to start generating extra income without leaving home.
28. ANIMAL CARE
If you like and are good at dealing with animals, you could offer bathing, grooming and / or pet walking services. Ideal for owners who have to leave home for a few days or who do not have time to do so because of their commitments.
29. PRODUCT REVIEWS
It may sound very good to be true, but you can get hundreds of free products (and even cash) by writing reviews on any of the products you use on a daily basis.
For example, websites like Influenster are making reviews of it, one of the most popular jobs from home among lovers of many products.
30. ACCOUNTING SERVICES
If you are a certified accountant, you can offer your services to different companies and carry the books remotely from the comfort of your home.
OTHER JOBS FROM HOME THAT YOU CAN START TODAY
Rent your car when you don't need it
Complete online surveys
Rent your house for festivities or nearby events
Invest in real estate
Become a "mystery shopper"
Offer your meal planning services
Invest in stocks
Invest in cryptocurrencies (yes, learn first)
Deliver food at home
Rent your parking
Offers beauty services
Do telemarketing
Publish and sell your own digital book
Make and sell furniture
Dressmaking
Appliance repair
Bake and sell your desserts
Become a deal hunter
Develop web applications
Elderly care
Resume writing
Personal trainer
Yoga classes
Enroll your car in Uber
THE GREATEST BENEFIT OF WORKING FROM HOME: FLEXIBILITY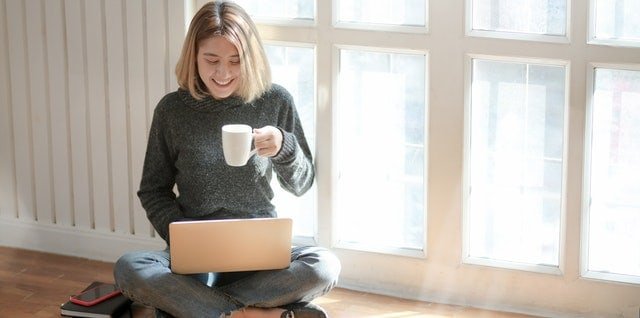 For almost everyone (especially those who are parents), flexibility is paramount. Online jobs allow you to organize your day and schedule so that you can spend more quality time with yours.
This is one of the biggest advantages when opting for online jobs, since things as simple as doing a bank transaction or taking your child to the doctor, can become an odyssey when you have a traditional job and a boss to ask permission to leave of the Office.
DISADVANTAGES OF WORKING FROM HOME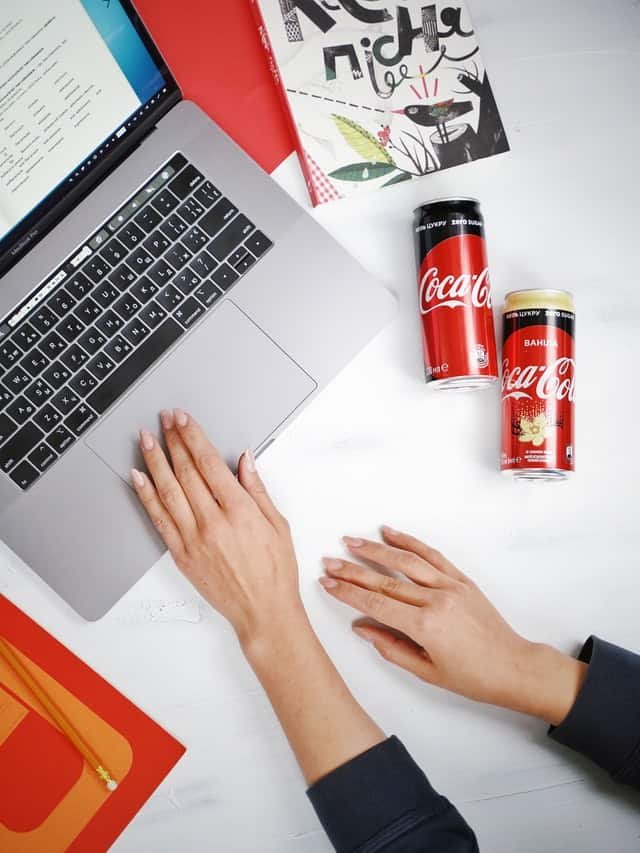 Just as there are tons of benefits to working from home, there are also some challenges, and the biggest one, usually, is avoiding evasions and staying focused.
Working from home also has some psychological problems, such as that feeling of social isolation and that people around you (most of the time will be your family and close friends), do not take your work seriously.
Distractions: The truth is that, for most people, it is much easier to concentrate if they work in an office, since everyone is focused on their responsibilities.
Working from home is generally accompanied by many distractions (family, children, neighbors, telephone, visits, etc.), and at the beginning it can be very difficult not to get carried away.
Unsuitable space: It seems very comfortable to be able to work from your bed, but the truth is that doing it all the time is very harmful, both for you and for your business.
Not having adequate space to work can lower your performance and affect your health.
Working too much: Having your own business and / or working from home can be very exciting, so much so that many times you can lose track of time. On the other hand, if you are not really committed to your work, you could be very easily distracted and not manage to do anything all day.
Social Isolation: If you're the type of person who really enjoys making new friends and making conversations, working from home could also affect you.
While in the office you can share with your colleagues or request their support in a specific task, when you start online all that is lost.
Another thing that sometimes happens when you work remotely in your own venture, is that many of your friends and family don't even understand what you really do.
But luckily for those who want to work from home, it only takes a few minor adjustments to solve all these little obstacles.
WORKING FROM HOME CAN SAVE YOU MONEY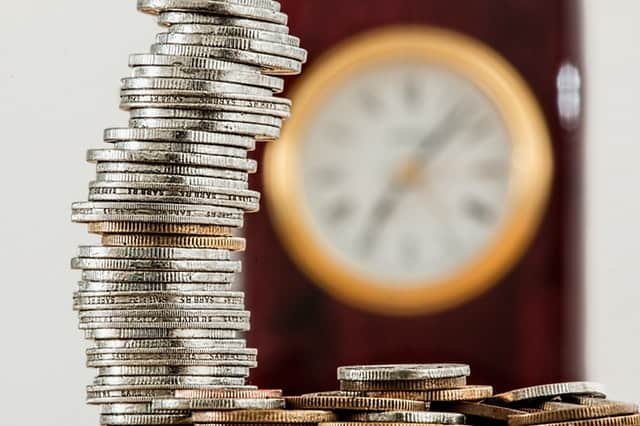 Just think: Usually how many days a week do you go out to lunch with a coworker, or do they order something over the phone to eat at the office? Or how many birthdays do you have to celebrate each month (cooperatively with food and cake included, of course)?
Working online allows you to save a lot of money on expenses, such as paying someone to care for children, buying work clothes, laundry expenses, transportation, eating out, makeup, beauty salons, etc.
Even if you have the habit of taking the lunch box prepared from home for lunch (at least I hope so) these are things that always happen when your colleagues constantly tempt you with invitations.
Avoiding those kinds of temptations or those social commitment expenses is one of the additional monetary advantages that comes with working from home.
HOW MUCH CAN WE SAVE WITH A JOB FROM HOME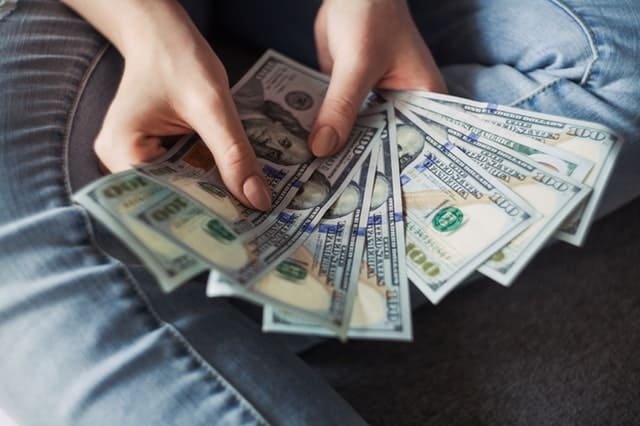 Continuing with the theme and assuming that a lunch out of the office costs $ 8.00 dollars (while one at home can cost approximately $ 2.00 dollars), and you eat out at least 3 days a week (lunches, birthdays, coffees, snacks , happy hours, etc.), we are talking about a weekly expense of $ 24.00 dollars, which would be $ 1,152.00 dollars that you stop saving, every year, at least!
Working away from home we not only spend a lot of money on food, but also on transportation. Whether you use your car or use public transport, it continues to affect your pocket greatly.
Even if you live near the office, you have a very cheap car and you only spend $ 50.00 a month on fuel, we would be talking about $ 600.00 a year, not including what adds to the natural wear and tear of the vehicle.
So, just between transportation and food, you could save around $ 2,000.00 a year with a work from home.
HAVE YOU THOUGHT ABOUT HOW MUCH LIFE YOUR SALARY IS COSTING YOU?
But the main thing, at least for me, the highest expense of working outside the home, is time .
If you live in a relatively large city, it is very likely that you will spend a lot of time in traffic, both to get to your office and to leave (it gets worse when you can't wait to get home to rest). And not to mention if you should also take the children to school, go out to lunch with your classmates, etc.
Not only is it precious time that you will never get back, but usually, during those hours, everyone is loaded with stress and there are many possibilities that car accidents will happen.
By avoiding the temptations to eat out (they usually come with an office work environment, but can be avoided by working from home), you could spend some of that money going to the gym and eating healthier.
Without all the hours of traffic, you could also use that time to rest, have fun or spend quality time with your family. In addition, you can get that medical checkup that you have postponed for months, or even years.
HOW TO STAY FOCUSED WHILE WORKING FROM HOME: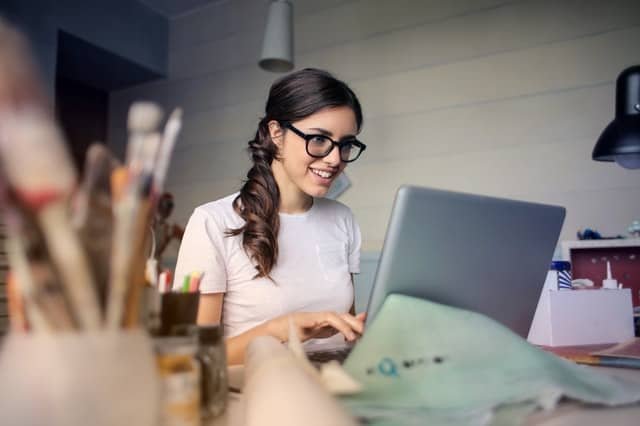 Build a small office: It doesn't have to be a big closed space: just having a clean and organized desk is enough. A comfortable chair is also mandatory, since you will be sitting for many hours in a row and what you least want is to hurt yourself in some way.
As far as possible, make sure that the space where you work is outside your room and a couple of days a week, you could also choose to work a few hours in a nearby cafe or restaurant. That can help you be more productive and not feel so isolated while working.
Establish a work schedule: Even if you are working from home, it is very important to create a schedule and decide how many hours you need (and can) work per day, and it is even a good idea to divide them by tasks.
For example: from 8:00 a.m. to 10:00 a.m. to investigate on topics of interest, from 10:00 a.m. to 12:00 p.m. to write an article, etc.
Take breaks: Don't forget to take time to rest, eat well and do your personal errands.
This is one of the most important points to achieve a balance, because working too little will not give you the results you want, but if you work too much, you can harm your health.
Occasionally dress up as if you were going to an office: This is not something that I personally do much, but it is very good advice, especially for those days when you are not fully motivated.
Taking a shower, dressing up, and looking good definitely helps lift your spirits.
Avoid distractions: Never underestimate the enormous power of a warm bed or your small earthquake that does not stop doing thanks to your surroundings. Children, visitors, television and also the door of the refrigerator that calls you constantly, can become the great distractions of those who work from home.
Therefore, and to stay focused, your workspace should be as far away from all those temptations as possible. Ask your family members to support you, respecting your schedule.
MAKE WORKING FROM HOME PROFITABLE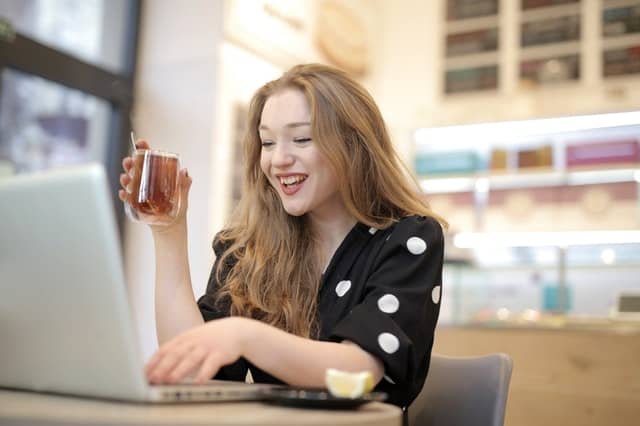 Create your Financial Plan: If you are going to dedicate yourself 100% to working from home, you must take into consideration the money factor.
My recommendation has always been: if you have a traditional job, keep it until your startup takes off and you can cover your basic expenses, since the return on investment will not be immediate.
Design a Business Plan: You need to create a business plan (in case you are undertaking) and define your marketing strategy.
It is true that a good idea is useless if you do not make it known, but I do not recommend investing in advertising from the beginning and here I share my free Digital Marketing plan for Bloggers.
Prepare a Contingency Plan: You need a good internet service to work from home and have basic technical knowledge, since you will not have the computer equipment of your company.
To be forewarned in the event that your computer stops working, always keep backups of all relevant information and have on hand the contact of someone who can help you repair it.
Another thing that helps a lot is having a family member or friend willing to lend you their computer and, in the event that the problem is the internet signal, they can also give you their wifi password and provide you with a sofa to work on.
WEBSITES TO FIND JOBS FROM HOME:
flexjobs.com
virtualvocations.com
twago.com
skipthedrive.com
workingnomads.co
remoteok.io
remoteworking.co
authenticjobs.com
weworkremotely.com