If you are reading this article, it means that you are part of a group of bloggers who are or have already started with a corporate or personal blog. So this time I come to share some ideas, tips and security to be able to attract more visits and get your target audience to find you.But first, do you know why visits to your blog have not arrived? Do you really know how people can actually find your blog on the Internet? Today, a quick Google search is the first choice of all. However, to appear among those top results, you'll first need to familiarize yourself with this crucial acronym: SEO or Search Engine Optimization. This simply means making your website easily readable and accessible by search engine robots so that your pages are displayed from a relevant search / query.
Research suggests that companies that blog get 3 to 3.5 more traffic than those that don't. But scaling the Google ladder with your posts from your blog requires more than just having a blog. As a basis for being well ranked, your content should be informative and useful to the reader, frequently updated and unique. However, if you are serious about ranking high in the search engines, well, I tell you this is just the beginning.
I am going to give you some very up-to-date tips to give you the SEO boost to your blog, as it deserves it. Whether you have started a blog or added a blog section to your site, then these are the latest SEO tips for bloggers that will help you outright:
1. Find the right topics
It should come as no surprise that many avid writers with established blogs have allegedly already covered topics about their industry. So how can you make sure your blog posts stand out on Google? Using the words what, how, when, where and among others that are most wanted at the time of any query, are one of the first options.
2. Conduct keyword research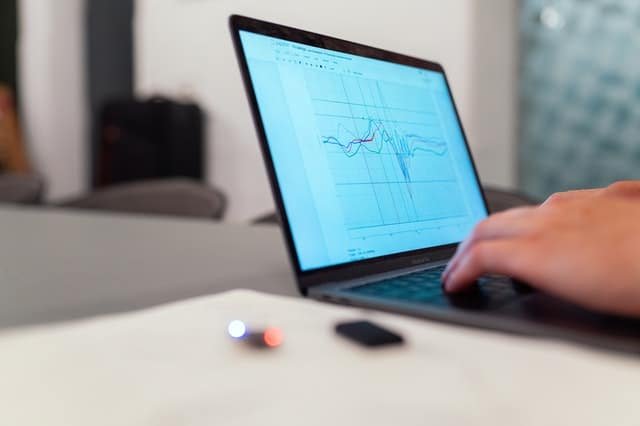 The goal of the first part of your research will be to find the best topics to write about focusing on niche keywords in your field of expertise. Just a little reminder: keywords are phrases that tend to be between 2 and 5 words long, that a person enters into a search box when they search for something on Google. By inserting these keywords into your content, you can appear in the results for that specific query. Ideally, you would choose the most popular terms to reach a broader audience and get more visits to your posts. However, using a popular and broader term is considered to be extremely competitive and will show a wide range of results.
For example, put yourself in the place of a person who searches for 'cake' in Google. It is not so clear what his intention is, and the results will reflect this ambiguity. In this case, you would be competing with solid pages like Wikipedia, highly ranked recipe blogs, and 'press' groups. So when it comes to how many words your keyword contains, more is always better, as they tend to be more accurate and much less competitive, for example 'Orange Pie Recipe.' Using these so-called 'Longtail' keywords allows you to target a very specific intent that directly responds to your audience's query. The key is to find those "specific intention" keywords that still get a solid amount of search volume (average monthly searches for a keyword).
How to do it? Start by listing all the general topics you would like to write about, and then break them down into more specialized topics. For a food blogger the so-called 'Chefs' could potentially be: cakes, soups, salads, etc. Look at each topic separately and brainstorm more specific ideas for each, for example, mushroom soup, carrot and ginger soup, etc. To discover search volume and get more ideas, there are some SEO tools great free paid guide you on your quest to find great keywords for article topics.
Some favorite tools to find relevant topics and keywords
Keyword Planner : It is a free Google AdWords tool for new or experienced advertisers that is like a workshop to create new search network campaigns or to expand existing keywords.
Keyword everywhere – a Chrome extension that shows the search volume of various keywords. Ideal to use in combination with the previous one. I personally love this tool. It used to be free initially. Now they charge a small fee.
Ubersuggest – A tool that gives you lots of keyword suggestions when your initial keyword idea pops up. It is based on the Google Keyword Planner and the Google auto-complete function.
Answerthepublic : A tool that allows you to get a large list of related questions and phrases on the topic of your choice.
Neil Patel has a good blog post about keyword research.
3. Competition research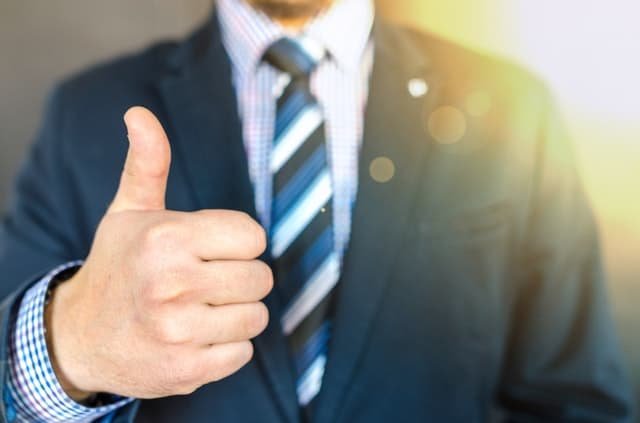 What is the best way to discover your competition? Easy, just Google. The second part of your research is to discover how you can improve your content from what is already in the ranking, or how the people of Moz have coined the term ' Content 10x ', which means creating content that is 10 times better than what which is on the first page of results.
First, you want to investigate the space in which you are trying to compete by searching for your chosen keywords and analyzing the first 5 to 10 results. Doing this will allow you to better understand what people are looking for in terms of content, plus it will give you some indication of what Google considers to be the best result for that specific query. You can take inspiration from what others have written to make sure you are covering all your bases and writing the most complete and in-depth article possible. Then think about the added value that only you can provide in your part. Maybe you have tried several recipes for a flourless chocolate cake and discovered a magical ingredient. Maybe your images are much more attractive than the ones you have seen in the best results? Or maybe you have made a video that includes all the steps for the recipe? All these elements that you take into consideration will take your content to the next level and will definitely compensate you when Google decides the destination of your page. Lastly, be sure to apply the next steps to all the articles you are writing as they have proven to be valuable for any type of business or topic.
4. Structure your content
This may seem pretty obvious, but imagine a world where articles have no paragraph, subtitle, or title, and text appears as a stream of consciousness type. Oh the horror! In fact, a blog post without any structure is not a good idea. And search engines would agree.
Therefore, to provide your readers with the best possible experience, some simple formats are very useful. Basically, when you decide on different formats for your text, behind the scenes you give it a specific tag in the code. And this is how search engines can distinguish between different types of text and their hierarchy within a page.
The small pieces of HTML are called H headings and range from H1 to H6 in descending order of importance. This means that H1 is your most important title (the title of your article), H2 is a lower level (subtitle), and so on. Think when you are reading a newspaper that has a main headline, subtitles, and paragraph text.
5. Optimize your posts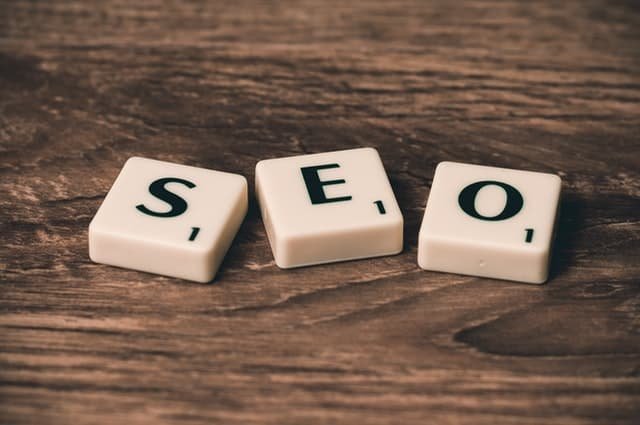 Once you've found your keywords and you've done some research on your competition, it's time to dive into your SEO article. If you are looking for optimization tips for your blog in general, check out these 12 tips to get the SEO of your website right. For blog post level optimization there are a few tasks to complete to make sure your post is fully optimized. Thank goodness we have a practical list so you don't forget anything. The main keyword of your article should be included in the following places:
The title of your publication (H1)
The first paragraph of your post
The first part of your SEO title
Your SEO description
The URL of the blog posting page
A couple of times in the post itself, or variations of it
6. Post frequently
Simply put, starting a blog takes some work, effort, persistence, and more work. You can't wait to write a blog post and wait for visitors to start rolling. Blogs are like going to the gym: sometimes it is difficult to do it regularly, but the benefits are enormous. We're not saying you need to write a publication of 3,000 words every day, but you can start publishing a publication weekly or biweekly. According to research, blogging more often can have a big impact on your SEO. Why is that? When you provide those hungry Googlebots New and updated content will keep coming back for more. Furthermore, it is giving the search engine more opportunities to rank your pages.
The key to posting more often is simple: stay organized. A publishing program can help you make your blog plan a reality. In an Excel sheet , create a table that includes the post date of each blog post, the writing deadline, some references, and the focus keywords that you would like to target your ads. Having a good overview of the big plan will make you feel more in control and encourage you to stick to your schedule.
Naturally, if you write about a specific topic, you are more likely to include those terms. Don't worry: you can use some synonyms and keyword variations to avoid sounding too repetitive. Google and search engines are greatly improving the user experience. Remember that you are writing for people and not for search engines . All of these elements are super easy to implement on a blog.
7. Be mobile friendly
Let's face it, you're probably reading this blog post on your mobile device right now, right? As the use of devices has become widespread, we would not be surprised. Even Google took note and started checking the mobile version of their website for indexing purposes. In fact, since the mobile index was launched first in March, the mobile version of its website is the main version that will be consulted to rank its sites. Wait, someone just say a big game changer?Not exactly … since the desktop and mobile versions are still used. However, those with a mobile-optimized website will get that added SEO boost. This is exactly why it is so crucial that your website is mobile friendly.
If you think that your blog or website is not having enough visits. Well go ahead, follow these tips and evaluate performance in the short and medium term. When you have the optimal results do not forget to send us your testimony in the comments.