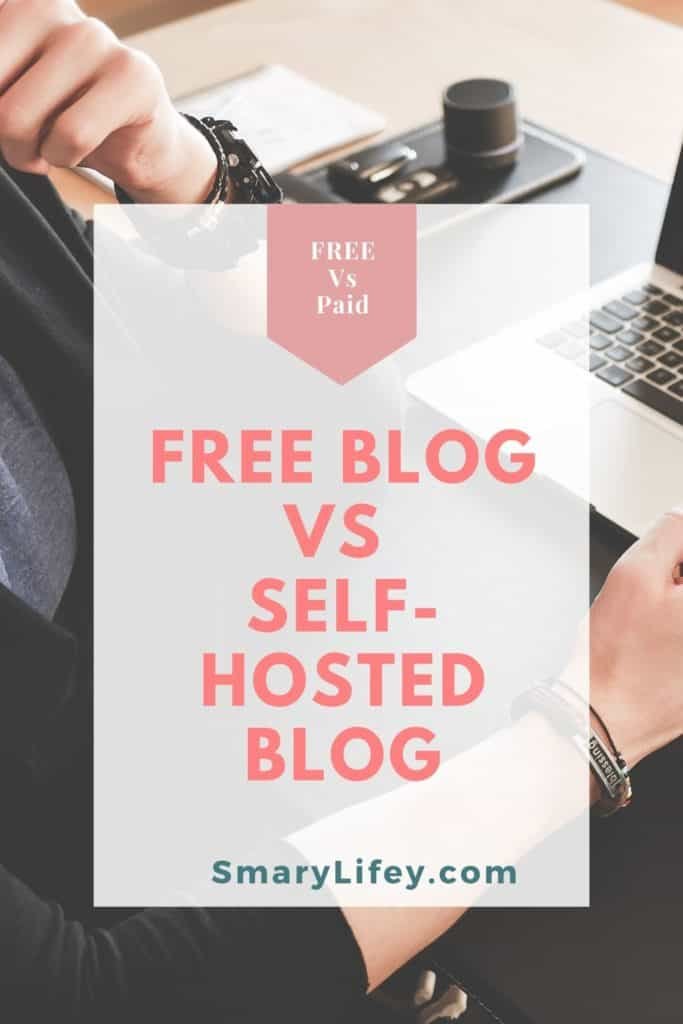 A few years ago, to create a blog you needed to know how to program or pay a professional. Today it is no longer necessary. There are platforms that allow you to build a web page as if it were a powerpoint: simply dragging elements and writing text.
Whether you want to create a blog that you can turn into a digital business or if you want to build something more amateur, in this guide you will find everything you need to do it in a simple and practical way. You will see how easy it is!
What types of blog are there?
You should know that there are two types of platform where you can create your blog, and the choice between one and the other should depend on your goal with it.
The first is free and allows you to open a blog quickly, although it will have a less professional appearance. The second is paid and it will take longer to customize it, but in return you will access a professional result with the possibility of earning money with your blog .
Let's see what each one offers and what type of user it is for:
Free Blogs
The free platforms are intended for hobby bloggers who simply want a place on the Internet to write for themselves or their friends and family.
They are free because they host your website on their own server infrastructure. But since these servers have a fixed capacity, they greatly limit the functions of your blog.
The most popular ones are WordPress.com , Blogger and Wix . Creating a blog on one of these platforms is as simple as opening an account, choosing the name of your blog and writing articles.
You will recognize most free blogs because the name of the platform includes their web address, such as wordpress.com or blogger.com .
This, as a general rule, usually takes away credibility from the blog. In fact, most of the blogs you follow probably don't include it, and their web address is simply the name of the blog.
The reason is that these free platforms offer very little freedom to configure the blog and the necessary functions to receive more visits and generate money. At the time that what I wrote began to interest more people and I had my first readers, it quickly fell short.
ADVANTAGES of FREE BLOG
These platforms are completely free: you do not need to hire a hosting (server) or pay for the name of your domain.
The setup is pretty straightforward.
DISADVANTAGES of FREE BLOG
They can delete your blog if you break any policy or if they close their service.
They give an amateur image by including the name of the platform in the web address.
You will only have the basic functions to write and add images.
You will not be able to use services to send personalized emails to your subscribers, for example.
Search engines like Google do not usually position this type of blog well.
Some will force you to show ads on your blog without being able to earn money from them.
Paid blogs
In this modality you do not use the free WordPress.com or Blogger servers, but you hire a hosting service from a company to give you a space on their servers.
There are many specialized hosting companies . Since you will be paying them, they offer you much more freedom than with free servers.
The prices of a hosting usually range between 3 and 10 dollars per month , although it is common for them to make offers during the first 12 months to attract customers.
Although you may be tempted, I also do not recommend that you use the cheapest hostings you find. For two reasons:
They tend to give poor technical service or take a long time to respond if you have any problem
Your blog will load slowly, and nobody likes having to wait to see a page
I started using Hostgator for all my blogs, a popular hosting for being very cheap, and unfortunately I regretted it.
During the Christmas campaign, one of my blogs where I earn money recommending affiliate products began to receive many visits. Suddenly and without warning, Hostgator suspended my account, leaving my website inactive because I was receiving too much traffic and consuming a lot of resources on its server.
When I realized I wrote to them to move me to a higher (and more expensive) plan. If you want to avoid this type of problem, don't go for the cheapest. Most serious companies notify you when there is a problem and propose solutions, but Hostgator opted for the fast track by closing my hosting .
Currently, the best hosting in relation to quality / price that I have tried and where I have hosted most of my blogs (including this one) is BlueHost.com . Its advantages can be summarized in four:
They have a lot of tutorials to help you in whatever it takes
Their customer service is the best I have seen: they respond to you in minutes and usually solve the problem
Their servers are very fast and your website will load sooner
They offer you free security certificates
In addition to hosting , you must also pay for the domain of your blog in a company that registers it. It usually costs between 8 and 20 dollars a year , but in this way you make sure that it is 100% yours.
ADVANTAGES of PAID BLOG
You will be the owner of an ICANN accredited domain .
You will have access to a huge inventory of plugins (additional functionalities) for your blog.
It will improve the visibility and positioning of your blog.
It will help you build authority and credibility.
You will have all the options to earn money with your blog.
DISADVANTAGES
You will have to pay an annual fee for the domain and the hosting.
Of all the platforms that allow you to manage a blog, the most popular is WordPress . Be careful not to confuse it with free blogs on WordPress.com! They use the same system, but in the first case you have the freedom to install it on the server you want.
There are other web management platforms such as Joomla, Drupal or Blogger. Nevertheless:
Joomla is not specifically intended for blogging
Drupal is designed for large-scale websites
Blogger can't compete with WordPress functionalities
Although they all have their pros and cons, WordPress is still the best option.
Learn How to Create a Blog in WordPress …