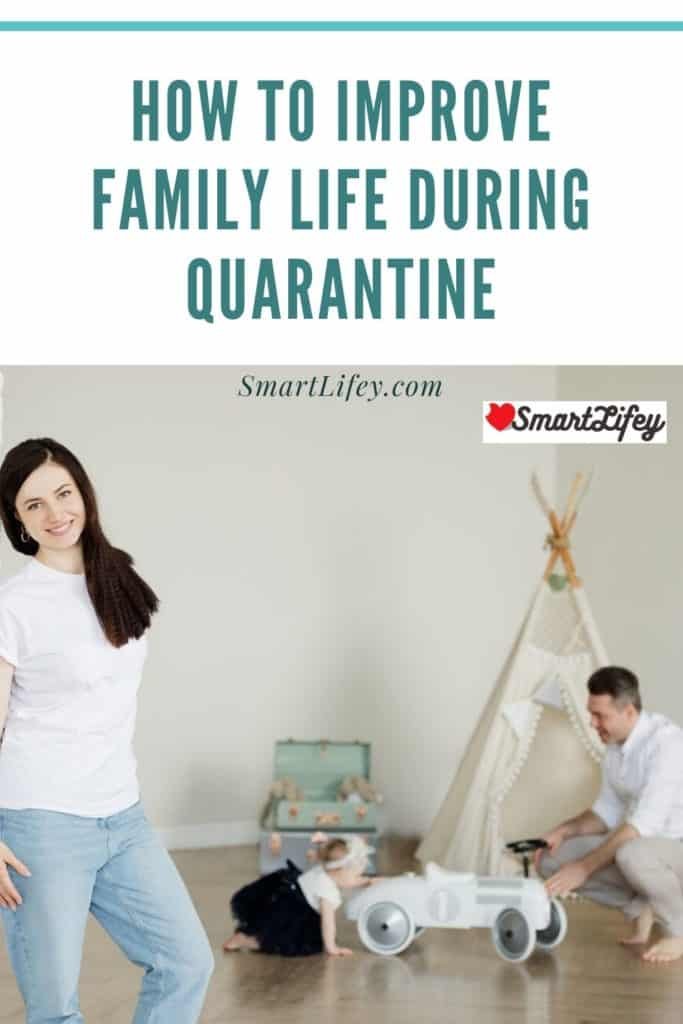 An Italian woman plays the flute on her balcony. An older man who lives with her approaches, screaming to stop playing. Hit the flute with a plastic container, knocking the instrument to the floor. A fight begins. This video was broadcast on social networks, and they assure that it was recorded during the quarantine in Italy due to the expansion of COVID-19.
We gather here the recommendations to take care of the emotional health of household members and improve coexistence.
What can you do to manage my stress?
Identify the thoughts that cause you discomfort. "That is the starting point, knowing yourself and recognizing when and why you are feeling a certain emotion and then acting on the reason and not on the feeling itself," says psychologist Susana Obediente. We must remember that maintaining quarantine is something we do for the common good.
Search for reality tests and reliable data. Review the facts by consulting information provided by qualified experts, such as doctors, health or scientific authorities in your country and around the world (for example, reports from the World Health Organization ).
Dose the consumption of daily information. Being permanently connected will not make you better informed. "Use only one or two hours and only follow one or two accounts from qualified sources. If you do not want to receive WhatsApp chains, you can respectfully tell the person sending them that you do not want to receive that type of content. "
Turn off the cell phone for a moment. "Human beings are very clear that we have to relate to others in order to survive. Now we face an opposite message for our survival and networks are our way of being connected to the outside. But we can turn off the phone from time to time to control the flood of information. "
Maintain routines or generate a new one adjusted to reality. "routines allow us to direct our attention towards a specific moment or object, which contributes to reducing anxiety". It is recommended to maintain schedules for work, rest, cleaning and eating; especially since when we are at home we usually eat compulsively and disorderly.
How do you deal with intense emotions and irritability between family members?
Assume fear to avoid panic. "It is a natural emotion, but we cannot let it control or overwhelm us. Healthy fear allows me to protect myself, makes me proactive and willing to also take care of others, "
Communicate clearly. families should sit down to talk about the current situation and what they feel. "Everyone should have the right to have an opinion and ask questions, including children and the elderly."
Listen to the other. Communicate to understand his needs, not to reproach him for ideas or feelings. Establish tasks together and ways to collaborate.
Do activities together, such as sharing a round of board games, group readings, or preparing a new recipe.
Respect the moments of solitude. We cannot do everything together. Each member of the household has interests that they want to develop, need spaces to relax, or even attend to telecommuting tasks.
What to do if there are discussions or misunderstandings?
Assume that they can occur. "We cannot take it for granted that since it is about the family everything will turn out well," . Explain that among the stages we experience in confinement are denial and projection of emotions. We can begin to see guilt in another or feel anger. "We must take into account that by being together for several days we can have conflicts, and if in a family there are certain resentments or resentments, which are also part of the coexistence, they will go out in confinement. Knowing this, we must find ways to manage it. "
Take distance when we feel obfuscated. Understand that the family will be together in one place for a long time, and it is better to avoid making the discussions worse.
Take a moment to relax. Breath deeply, as long as the person needs. Once you feel calmer, you will be more willing to resolve the discussion without being upset.
Take advantage of the technology that is available to us to learn meditation exercises.
How to help a family member who is very afraid or stressed?
Avoid constantly talking about the new disease
Inform your family members in a realistic way. Do not distribute unverified information about the new disease.
Do not lie to children or the elderly who live with you. Talk clearly about what is happening and why it is important to stay home. It is not advisable to calm them by saying that nothing happens and that everything is in order. That confuses them, because they can see that reality is different.
How to combat boredom and apathy?
Take the opportunity to do activities that you like, but to which you can not spend much time in your daily life. For example, reading books, watching movies or series, exercising.
Learn something new and take advantage of technology to watch craft, paint, and craft tutorials on YouTube.
Call family and friends who have migrated and to whom we rarely spend time.
Maintain daily routines at home.
Recover old habits, like watching a family movie or sitting down to eat together.
How can couples strengthen their relationship?
Share quality time, but leave room for individual activities.
Not making final decisions, the quarantine is temporary. "In moments of crisis we lose perspective. There are conflicts. You have to be careful to think that the couple is not working or that you want to leave the house, "
Sharing childcare. "If you have small children, make a team to take care of them and then be able to have some time alone; either for reading, studying, exercising, meditating, making contact with family members who are far away "
What to do to keep children active?
Play as a family. "Let's open space for play together, for the children to have a playful activity off the screen,"
Ensure that they do not spend many hours in front of the computer or with the smartphone, exposed to all kinds of news and information, many of them alarming or false.
Include them in activities around the house, inviting them to participate in a fun way. Organize the spaces of the house together and even teach them to prepare a recipe.
Encourage them to do homework, without exaggeration. "Perhaps at the beginning of the lockdown we are very anxious to keep our children connected with academic activities, but in a few days we will realize that imitating the school structure is more challenging than we thought," . The boy or girl can divide their time and also participate in games and distractions.
How to talk to the teenager at home?
Understand that it is normal for them to try to contradict and want to differentiate themselves from their parents.
Do not despair and invite them to cooperate. "You have to enter them from affection, not in a restrictive tone. Tell them that we understand that they want to be different, but that in this emergency situation we need them to collaborate with us in order to protect them, ".
What to do if you have a relative who lives alone?
Maintain permanent contact with that family member by call, video call or voice and text messages.
Find a way for this person to belong to a chat or group of neighbors who can support you in case of an emergency.
Make sure you have provisions, to the extent possible.
Invite him to stay busy in his household activities.
Make sure you have a distraction, whether it's on TV, crafts, or something else you like.
Prevention measures: do not stop practicing them
The main recommendations of the World Health Organization are:
Wash your hands with soap and water frequently, or use disinfectant gel with an alcohol base of at least 60%.
Avoid touching your face with your hands.
Cover when coughing or sneezing with the inside of the arm.
Avoid contact with infected people.
Keep at least one meter away from other people in public places.
Avoid public events with massive attendance.
Disinfect surfaces that are frequently contacted.